(Last Updated On: January 10, 2023)
What are the Best Shoes for Elliptical Exercise?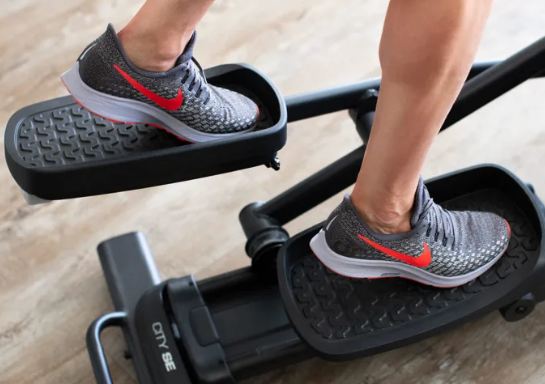 Although there are no specific shoes that are required for working out on an elliptical, there are several high-quality shoes out there that will help in providing good support while you're exercising. Experts recommend wearing flexible, cushioned, lightweight, running, or cross-training shoes when training on elliptical machines.
Good athletic shoes are important to prevent injury and improve performance. Fortunately, it isn't difficult to find the best shoes for elliptical workouts. The right shoe will give you excellent arch sport, and protect your joints and muscles while using your elliptical machine. In this article, we'll share a few tips of what to look for in the best shoes for an elliptical, as well as our top 6 picks.
What Should I Look For in a Shoe for Elliptical? 
The wrong shoes can interfere with your exercise, while the right shoes can greatly improve it. Each person has their own taste, but there are a few common factors to consider.
Flexibility
When exercising on an elliptical, a flexible shoe enhances arch support, absorbs shock, provides stability, and leaves room for the toes to flex when the elliptical pedal is depressed (and relaxed). This keeps you comfortable, and reduces your chances of getting hurt.
Breathability
Look for a material that is breathable to keep your feet cool and dry during exercise. Typically, mesh material offers the most ventilation.
Traction
This is important because you need to provide enough traction to prevent the shoe from slipping or falling while using the elliptical.
Weight
Lightweight sneakers are usually not the best choice due to the lack of extra support and traction. Lightweight shoes are great if you want to increase your running speed, but not so much when pedaling on an elliptical. Look for cushioned, medium-weight shoes.
Cushioning
Cushioning will absorb shock and keep your feet comfortable.
Laces or Velcro
Both types of shoes are suitable for elliptical training. Most cross-training and running shoes are lace-up shoes. However, since your feet are stagnant while using an elliptical trainer, be careful not to lace them up too tight as they can cut off blood circulation in your feet. 
Style
The most important style factor is to choose a style that makes you happy, confident, and motivated to work out.
Fit
When you train on your elliptical, the shoes should fit snug, so you can focus on your performance. 
Best Shoes for Elliptical Workouts
Our Elliptical Reviews team has narrowed down the 6 best shoes for ellipticals.
How did we come to this list? We did a few things to research… 
Contacted shoe brands and asked what their recommendations were specifically for elliptical trainers.
Spoke with experts at sporting goods stores for advice and guidance.
Researched online, including consumer reviews.
Personally purchased and tried shoes on our elliptical machines.
These shoes will let you workout on your elliptical while staying comfortable and safe. 
1. ASICS Gel-Venture 8 Shoes
The ASICS Gel-Venture 8 are known as one of the best durable and versatile shoes. These are one of the best shoe options for elliptical workouts, because they have a gel insert system allows for extra shock absorption. These shoes also have a detachable sock-liner that can be replaced with orthotics. The rubber outsole contains AHAR (ASICS High Abrasion Rubber), which means these shoes wear down less quickly, and offers more comfort while training on your elliptical.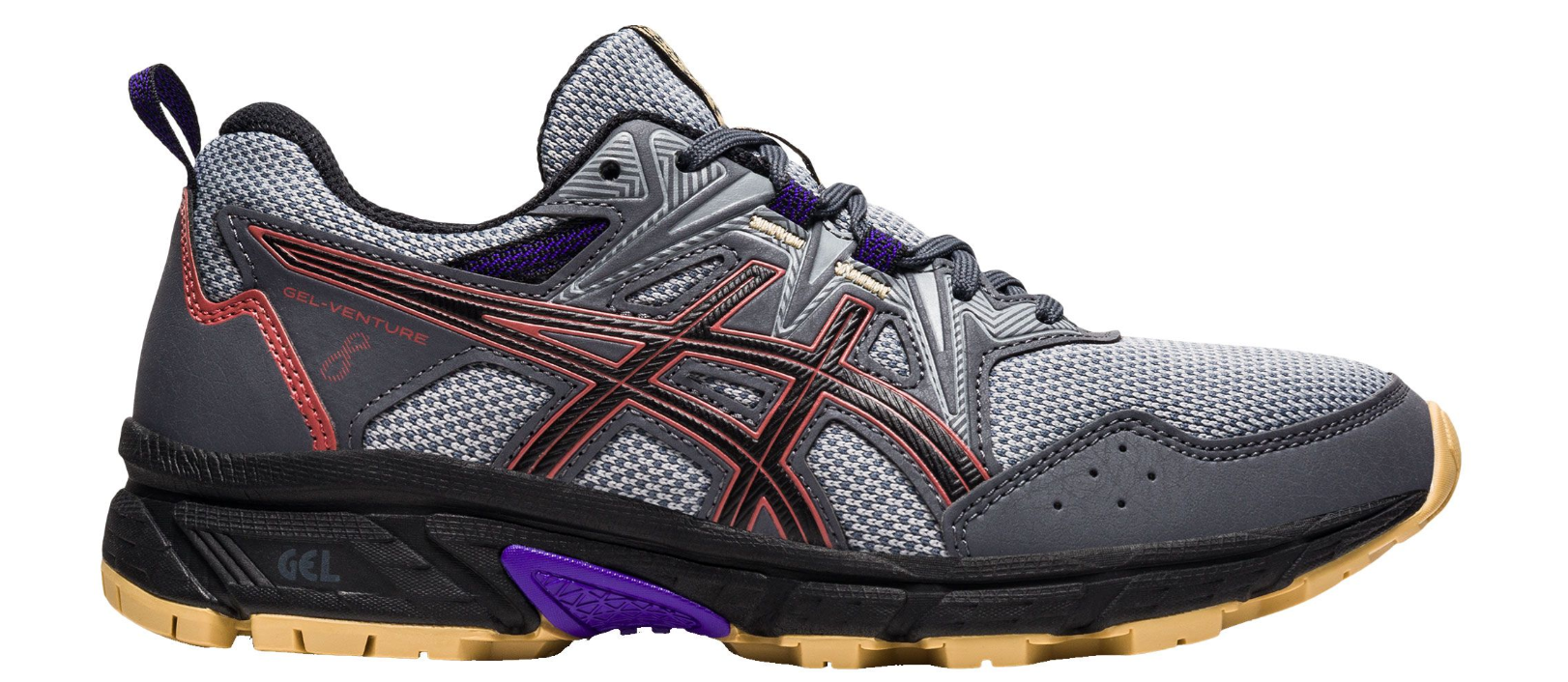 Shop the Women's ASICS Gel-Venture 8 at DICK'S Sporting Goods
Shop the Men's ASICS Gel-Venture 8 at DICK'S Sporting Goods
2. Brooks Adrenaline GTS 21 Shoes 
Brooks Adrenaline GTS 21 Shoes Le Scarpe are soft, smooth, and supportive. These stable shoes are stable shoes offer maximal cushioning. The DNA LOFT cushion offers extra comfort, and the BioMoGo DNA blend helps you remain stabilized during your elliptical workout. A 3D printed smooth mesh upper ensures a perfect fit, with improved breathability. These shoes are offered in synthetic and mesh materials which are available in a variety of colors.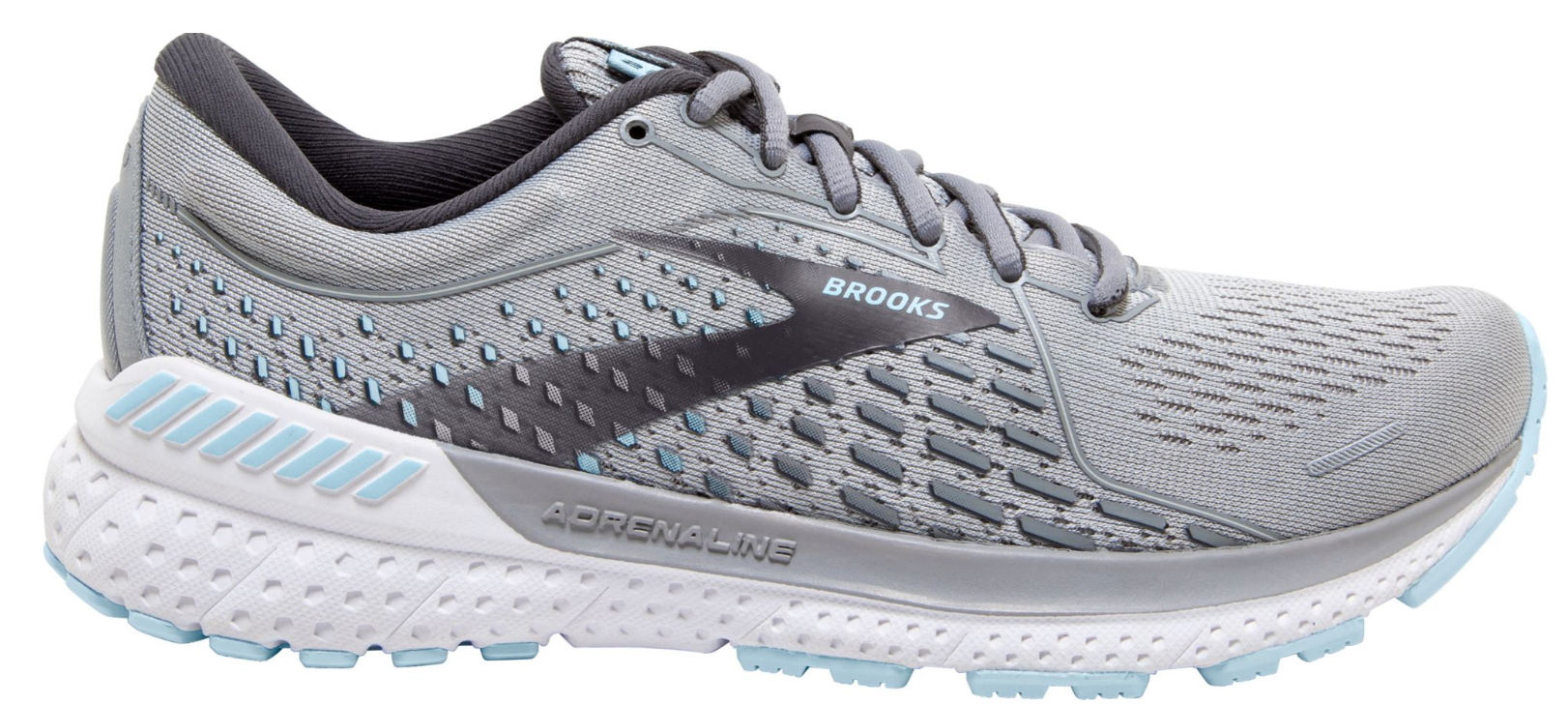 Shop the Brooks Women's Adrenaline GTS 21 Shoes at DICK'S Sporting Goods
Shop the Brooks Men's Adrenaline GTS 21 Shoes at DICK'S Sporting Goods
3. Nike Free Run 5.0
If you're looking for an eco-friendly shoe for the elliptical, look no further. The Free Run from Nike is composed of 87% recycled materials. This shoe features supportive cushioning, neutral support, and a flexible, breathable textile upper. This sneaker allows your foot to stretch as you exercise. This will be especially beneficial while working out on an elliptical, since your foot is planted the whole time. They also have a stylish and sleek design.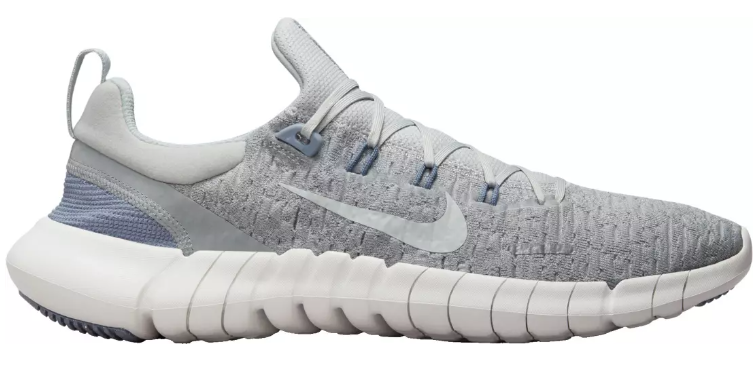 Shop the Men's Nike Free Run 5.0 at DICK'S Sporting Goods
Shop the Women's Nike Free Run 5.0 at DICK'S Sporting Goods
4. Under Armour Charged Assert 9
The Charged Assert 9 shoe comes with a loaded cushioned midsole for maximum support and comfort. The rubber on the bottom will give you the traction that you need. This shoe is designed to be responsive while you're exercising. The UA shoe offers the perfect blend of flexibility and stability.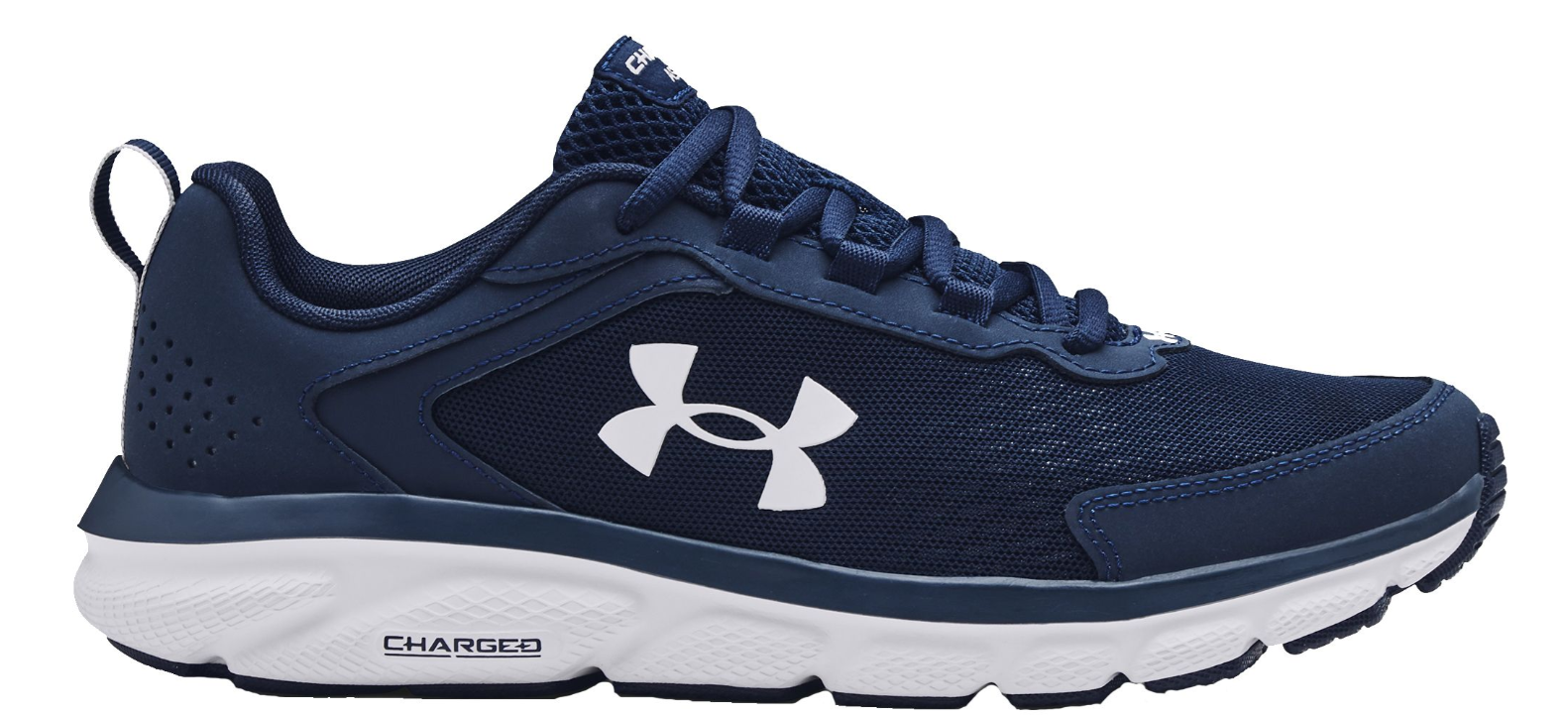 Shop the Men's UA Charged Assert 9 at DICK'S Sporting Goods
Shop the Women's UA Charged Assert 9 at DICK'S Sporting Goods
5. Adidas Ultraboost 21
The Adidas Ultraboost 21 offers a comfortable and flexible feel. With a seamless, stretchy  mesh upper, it offers a custom fit that adapts to your foot. The sturdy rubber sole offers excellent grip and is less prone to wear and tear. Tailored like a sock, this shoe is designed to fit seamlessly with your fit. It comes in a 100% textile or synthetic material available in many colors.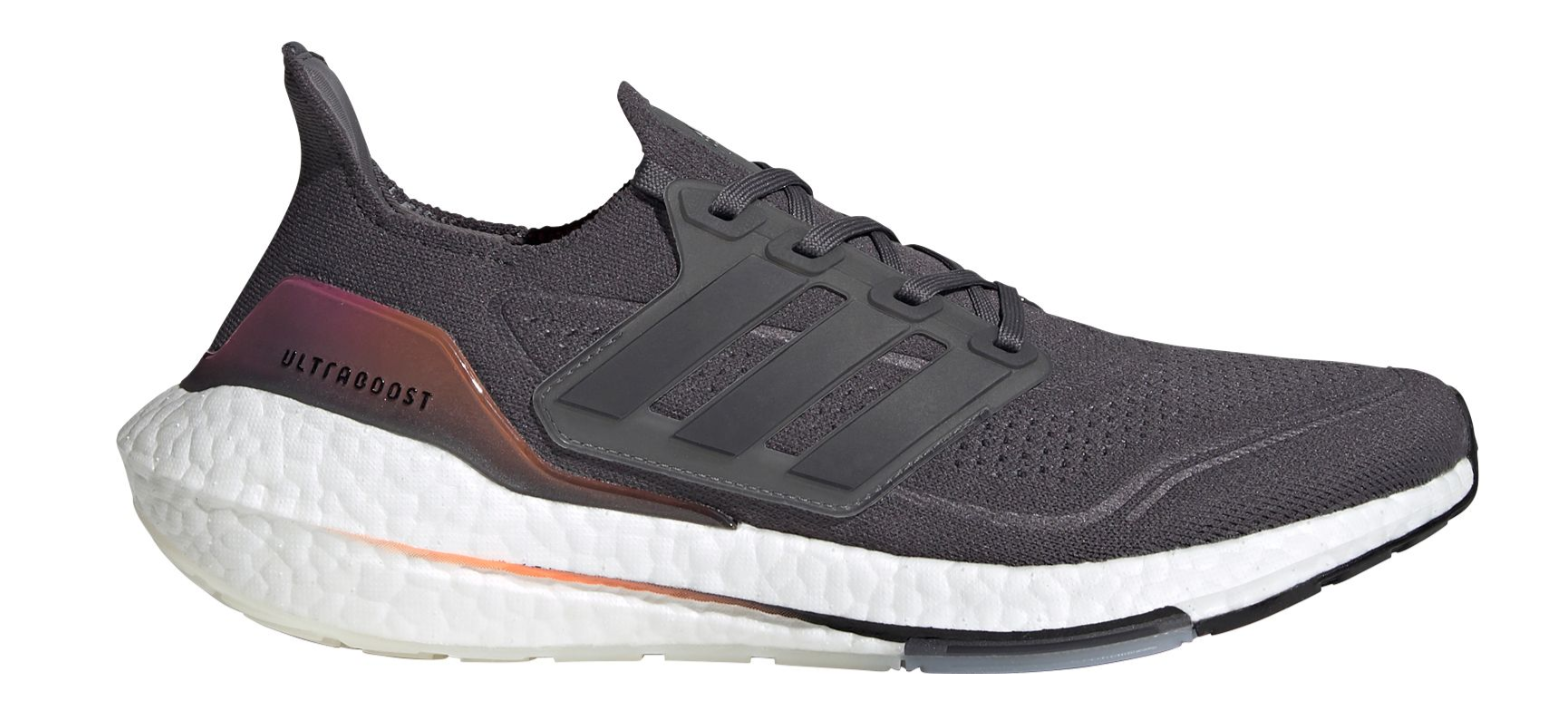 Shop the Men's Adidas Ultraboost 21 at DICK'S Sporting Goods
Shop the Women's Adidas Ultraboost 21 at DICK'S Sporting Goods
6. New Balance FuelCore Nergize 
Sorry fellas… these shoes are exclusively for the ladies. The New Balance Fuelcore Nergize sneakers are made with a REVlite midsole that provides soft cushioning for a smooth, comfortable fit. The memory NB outsole offers a luxurious feel when exercising in this shoe, and the mesh upper makes it easy to slip on and off. These shoes offer enough support for everyday wear, with a modern style. They come in a wide variety of colors and patterns (including water color and animal prints!)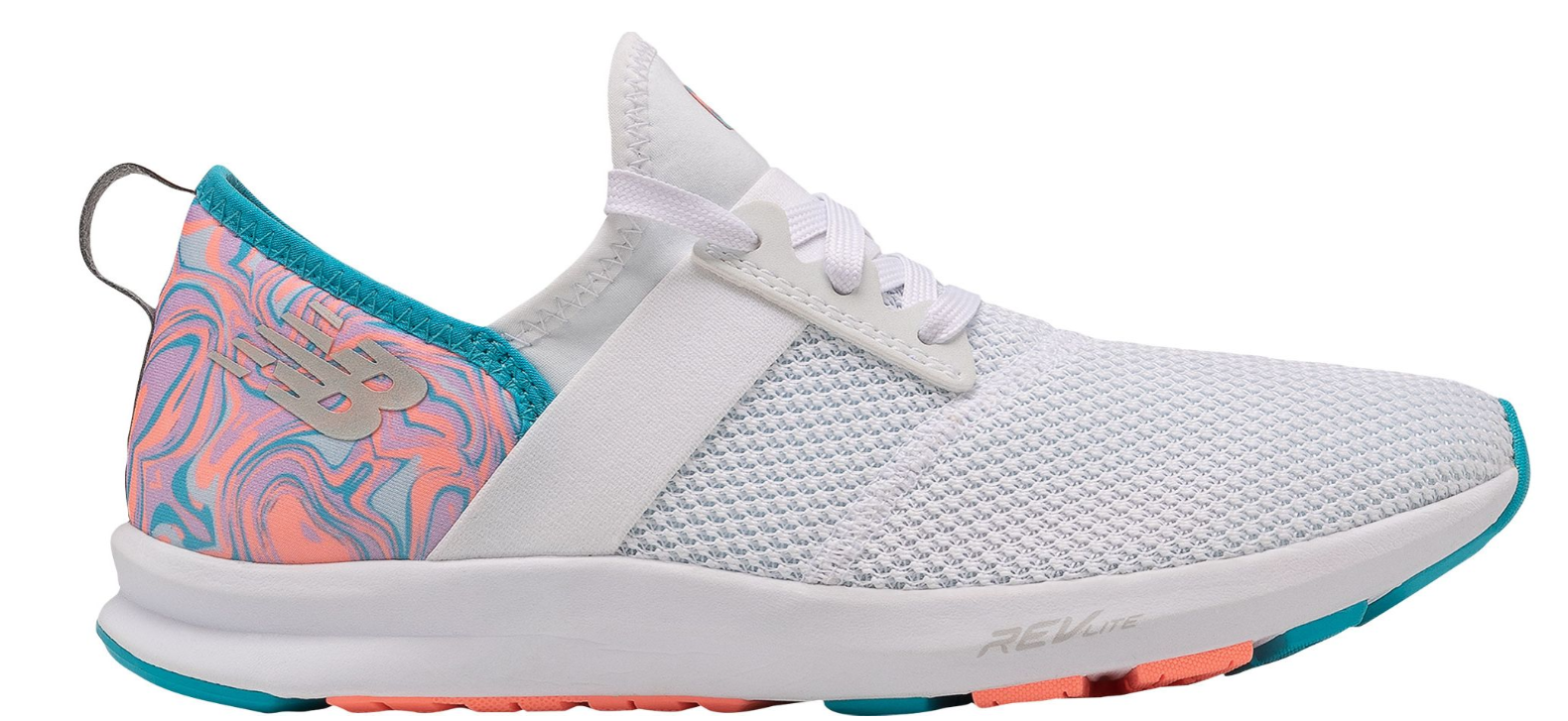 Shop the NB Women's Fuel Core NERGIZE Shoes at DICK'S Sporting Goods
Conclusion
When it comes to the best shoes for ellipticals, everyone has their own style and preference. However, if you're stumped on the best shoe for elliptical workouts, this list will help you get started.