(Last Updated On: October 7, 2021)
How To Keep Up with Your Fitness Goals While on Vacation
As travel restrictions are slowing going away, more and more people are packing their bags and traveling to new and exciting destinations. And while your vacation days are certainly meant for relaxing and re-charging, just because you're away from home doesn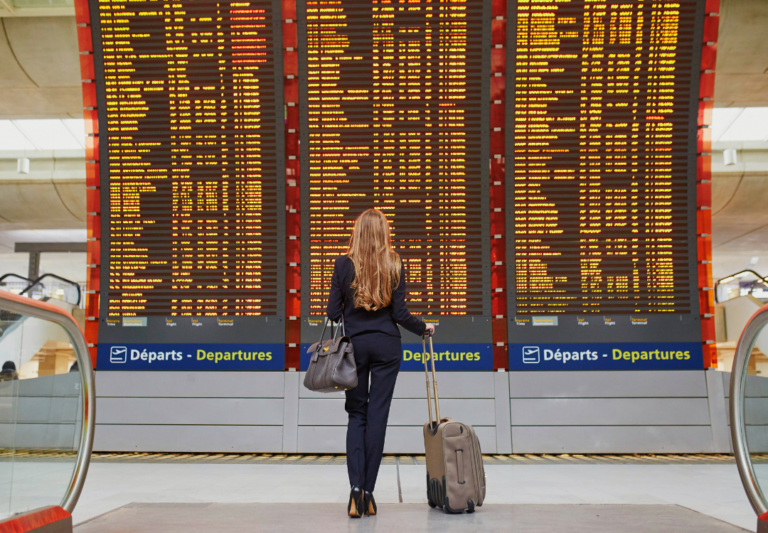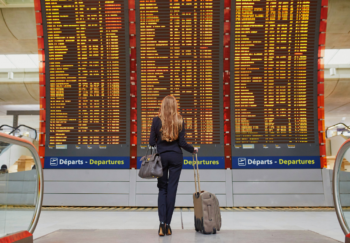 't mean you have to put a hold on your fitness goals.
I'm not saying you should stick to an intense fitness regimen and make yourself miserable on vacation. However, planning to exercise, even if it is just for 15 minutes a day, will help keep your body healthy and make it easier to get back into your normal fitness routine when you get back home.
There's a lot of great options for working out on vacation – whether you're staying at a hotel, a vacation rental or even your friend's house – you can easily incorporate exercise into your vacation plans. Here's some exercise tips you can use if you're planning on traveling soon.
Make Exercise a Fun Part of Your Vacation
Working out shouldn't be something you dread and force yourself to do every day – and especially not on vacation. That's why you should make it fun and enjoyable. There's plenty of great activities that you can do on vacation that won't even feel like exercise.
If you're at the beach or near a lake, try stand up paddle boarding. Not only is it a great way to spend a summer afternoon at the lake, it's also a great core workout. It's a low-impact workout that "engages your core muscles and builds abdominal strength and lean muscle tone, while at the same time strengthening arms, legs, back, and shoulders." (1)
If you're in the mountains or by the coast, go on a hike! It's a great activity for the whole family and it's a great way to stay active as well. With a quick internet search, you can find a bunch of great hikes in your area that will be exciting for you and your family. Hiking is a great way to get your heart rate up, take advantage of all the benefits that come from being in the great outdoors, and create fun memories with your family.
Whether it's stand up paddle boarding, hiking, playing frisbee on the beach, dancing the night away, or even just taking an evening walk, there's plenty of ways to make exercise a fun part of your vacation.
A Great Way to Explore a New Place
If you're a runner, you know that one of the best ways to get to know a new city or beach town is with your running shoes on.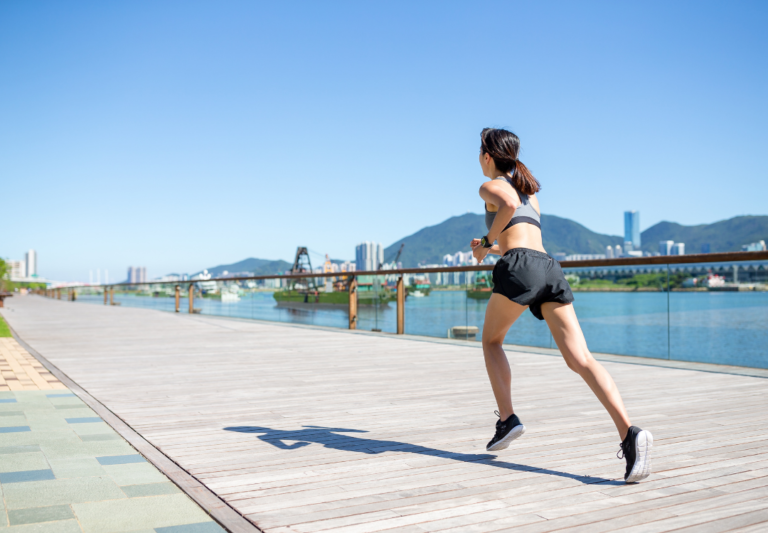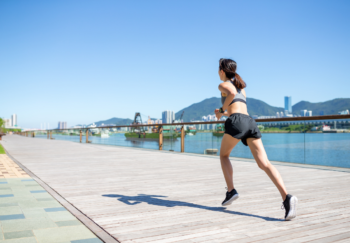 Taking a morning jog through your vacation destination not only is a great way to get your heart pumping and your muscles working, it's also a great way to see new places and explore.
Why run on the gym treadmill at your hotel room in Los Angeles when you can run barefoot on the beach? Take advantage of being in a fun new place and take your exercise outdoors. And you don't have to run like you normally run at home – take a minute and stop to look at some cool street art or an amazing view. Take your time and enjoy your run – remember, it's the journey, not the destination that counts.
Running is a great way to get to know a new city and to explore new places you might not otherwise discover. And, running in a new place really makes your workout time fly – with so many new things to see and experience, your morning run might just end up being one of your favorite parts of your vacation. Just don't get lost!
HIIT Bodyweight Workouts Are Your Best Friend
If you're looking for a more intense workout to keep up with your normal fitness program (or work off those vacation calories), one of the best options for vacation workouts are HIIT bodyweight workouts.
If you're not at a hotel, you might not have access to weights or gym equipment. But that doesn't mean you can't still fit in an intense workout while on vacation. HIIT workouts are great because even though they are shorter than normal aerobic exercise, they activate your muscles and burn fat faster and more efficiently.
You can look up a bodyweight or no-equipment HIIT exercise video on YouTube, or try this awesome 7-minute workout. It doesn't require any equipment except for a chair and a wall, so you can do it anywhere. And the best part is it only takes 7 minutes.
What Should I Do to Plan Ahead?
If you are wanting to workout while on vacation, it's important to plan ahead. Take a look at where you'll be staying, find out if it has a gym or exercise equipment available. Some resorts even have fitness classes that you can sign up for.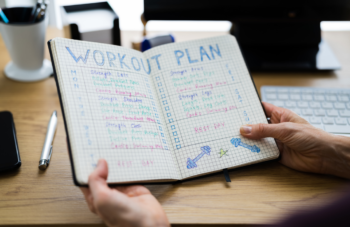 Don't forget to pack your running shoes and exercise clothing and make sure you have everything you need. If you're planning on going on a hike, make sure you have the right shoes – getting blisters on the first day of vacation is not fun.
It's also a good idea to plan out when you are going to exercise. Planning beforehand gives you more motivation and makes it easier for you to actually get out there and do it. Cedric X. Bryant, president of the American Council on Exercise says, "deviations from that plan are okay, but some forethought may keep you from completely losing focus on your wellness goals." (2)
A Little Goes a Long Way
Even if you do skip working out a couple days on vacation, just remember, even exercising a couple times goes a long way. The goal is to have a healthy lifestyle, and if you can incorporate fitness into even your vacations, you should give yourself a pat on the back. It's not easy to do, but it's something that can really make a difference in your overall health. 
Most importantly, relax and recharge! Your vacation should be enjoyable and give you a much-needed break from all the craziness of life. So don't be too hard on yourself – after all, your treadmill will be right there waiting for you when you get home.
Sources:
1 The Top 5 Health Benefits of Stand Up Paddle Boarding