Ellipticals are considered great fitness machines because using them is easy and they're easier on your joints, but they also can create a great impact in your fitness.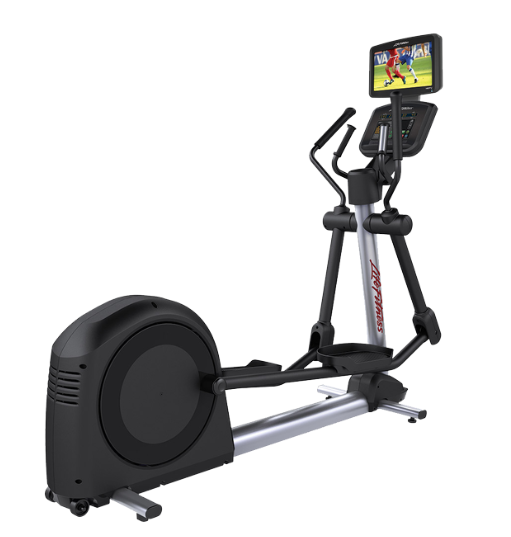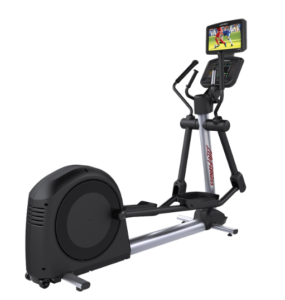 The elliptical cross-trainers by Life Fitness are one of a kind, and known for their unique features. Life Fitness has built a reputation for making quality ellipticals, making themselves a trustworthy brand throughout the years.
If you have ever exercised in a hotel gym, chances are that you have used a machine from LifeFitness. This brand is the most popular one that's featured in health clubs and hotels across the globe. This really works in the favor of you as the consumer. Why? Because of their constant everyday use by many users across the globe, these machines are continually undergoing testing and getting consumer feedback to ensure these machines and their features are top-notch.
The price of Life Fitness Ellipticals ranges from $2,199 to $8,999. This gives the customers with different budgets a wide range of choices; they can easily pick one that matches their budget. Our Life Fitness elliptical review will help you make a purchase decision.
Company History
Life Fitness is one of the leading fitness companies in the world. They are known for manufacturing some of the best fitness equipment. They are best known for their stationary bikes and treadmills; however, they have recently become quite popular for their ellipticals. They have a reputation for building the first stationary bike, which has become the most popular equipment in gyms worldwide.
The company was established in 1977 and is currently headquartered in Illinois, United States. They have been in the business for more than 40 years now, and they make all kinds of gym equipment ranging from cable machines to cardio equipment. They are dedicated to creating and providing fitness solutions that inspire the world. They believe in bringing lifestyle changes and promoting healthy living through cardio, strength, and group training.
Characteristics of Life Fitness Ellipticals
Life Fitness Ellipticals have mastered making the best-in-class ellipticals when maintaining the highest quality standards and are known for using some of the best technology out there. They are known for providing the smoothest elliptical motion and make no sound, making them ideal for both gyms and homes. The ellipticals from Life Fitness have an excellent finish, and they are rock solid from every angle.
Life Fitness has a great team, and they invest a lot in research and development. With research, they try to enhance the efficiency of all of their products. As we are all aware, research and development play an essential role in developing any product, and it is necessary when it comes to gym equipment. Life Fitness has invested in its research and development to create world-class equipment. Without this investment, they would not have been able to get this level of excellence in their products.
Life Fitness ellipticals can be your everyday gym partner as they keep your body and everyday exercise schedule in mind. Life Fitness has always been considered one of the best options for home ellipticals. There are several special features of the Life Fitness ellipticals making them one of the best options out there.
Life Fitness Elliptical Features
Parts
The parts of any elliptical are the most important components of an elliptical that you buy. Most of the parts of Life Fitness Ellipticals are designed and manufactured in-house. This makes it easy to get a warranty on the final product, and in case you encounter any deformity in the product, you can easily get the parts exchanged under a good warranty plan.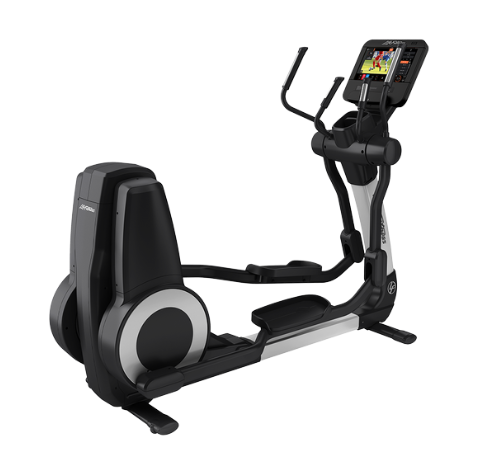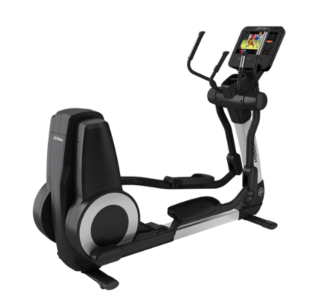 Customer Service
Something else that makes Life Fitness Ellipticals different from other elliptical companies is their customer service. When the customer service providers take calls from the customers, they make sure that they satisfy all the customers and answer their questions. Life Fitness has invested in onboarding people who know how to handle customers and who are always ready with an answer. They have invested in quality workers that can take care of all of their customers' needs.
Comfort
Gym equipment can often be uncomfortable at times, but the Life Fitness ellipticals provide comfort to everyone who uses it. The foot paddles create a comfort zone for the user, making handlebars easy to reach and the exercise easier to perform. Life Fitness has specifically designed their ellipticals so that leg placement is comfortable for the user. There are several ellipticals out there where the position of the handle is not in sync with the foot pedals, and that may cause some discomfort to the person who is performing the exercise. However, this problem is not the case of the Life Fitness ellipticals. The designers of these products have added features such as adjustable stride lengths on the E5 Elliptical Cross-Trainer to ensure comfort for all users.
Durability
Another important aspect of buying a piece of gym equipment is its durability. Life Fitness ellipticals are a game-changer when it comes to durability. All the elliptical parts and the entire elliptical itself are pretty durable. All the Life Fitness ellipticals are low maintenance, and you do not have to spend a lot on their upkeep. The equipment works fine for years, and hence you don't need to worry a lot about the maintenance and other related costs that come with buying an elliptical. The ellipticals are extremely comfortable to use and feel sturdy and durable. Minor problems at times might include a squeaking noise from the elliptical, in which case applying some sort of lubricant is almost always the fix. Life Fitness ellipticals do not encounter any significant breakdowns in general, taking away the fear of a piece of equipment breaking while in use, as that might appear in other brands.
Final Life Fitness Elliptical Review
Life Fitness is the leading player in the market, and it is known for making some of the best ellipticals. Our team has tested out Life Fitness ellipticals several times, and these ellipticals have fared pretty well during every testing session. Life Fitness has an industry reputation for manufacturing equipment of very high quality.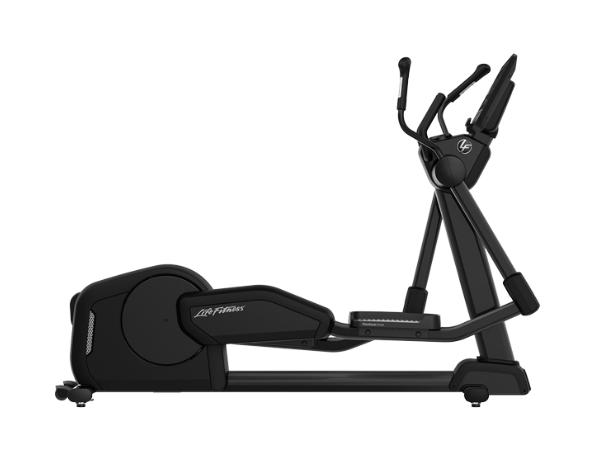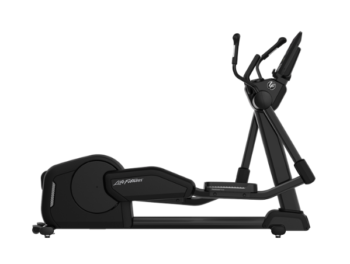 The best part about all the equipment from Life Fitness is that they are incredibly comfortable and feel sturdy and durable. They have a smooth motion, and they provide a great workout experience.
All the Life Fitness ellipticals have received excellent reviews from customers as they are pretty low maintenance, and the audience loves that about these ellipticals.
However, these machines are pretty heavy and rock-solid, making them less portable.
Also, these machines are pretty expensive, and you will have to invest a heavy amount in buying ellipticals from Life Fitness. Therefore, if you are running low on budget or looking for economical options, these ellipticals will not be ideal.
After weighing in all the opinions and the customer feedback, we can conclude that Life Fitness ellipticals are a good investment. They are ranked entirely above some of the ellipticals from some major fitness companies. A Popular Consumer Magazine gives Life Fitness an "Excellent" rating for both quality and exercise variety and a "Very Good" rating for ease of use and convenience.
They have also re-engineered some of their ellipticals which makes it an ideal option. If you are looking for some cost-effective options, this might not be the best option for you. This is a good buy if you are looking for an elliptical that can be a great in-home workout option. Though it is expensive, it is a great buy if you are looking for advanced features in an elliptical.
Bring your favorite Life Fitness equipment from health club to doorstep.
You can go with ellipticals from NordicTrack or ProForm if you are looking for economical options but comparable features. *Note: see our NordicTrack and ProForm reviews for more information.