Proform Elliptical are some of the Best Elliptical Values on the Planet!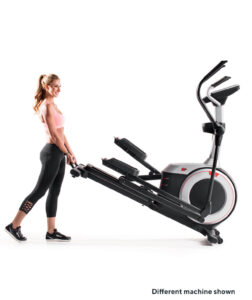 After our third trip out to Proform's manufacturing headquarters we were thoroughly impressed with the advances being made on Proform's Ellipticals. ProForm just keeps offering more for less.
In the past, ProForm had issues with their quality control and customer service. Both have improved immensely over the last several years. The best value Proform Ellipticals are between $800-$1,700. These machines sell at a reasonable price and are equipped with some innovative features, which is why we love to do ProForm Elliptical Reviews.. The most impressive feature you will find on ProForm ellipticals is their fitness technology known as iFit. Find out more about the endless capabilities of iFit below.
Our Complete List of ProForm Elliptical Reviews
ProForm Hybrid Trainer XT – $599
ProForm Pro HIIT H14 – $1,699
ProForm Carbon HIIT H7 – $1,403
ProForm Carbon E7 – $1,403
ProForm Carbon E10 – $1,099
ProForm Carbon EL – $799
---
Standard Proform Elliptical Features
Icon Fitness, the manufacturer of ProForm and NordicTrack, has always excelled in innovation and they devote considerable resources to research and development. Because of this all ProForm ellipticals come with the following features as standard:
Power Ramps
All ProForm elliptical have power ramps allowing you to change the incline of the elliptical motion, not unlike the incline on a treadmill. By increasing the incline of your elliptical stride, you can burn more calories and target different parts of your lower body.
iFit Ready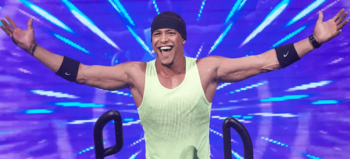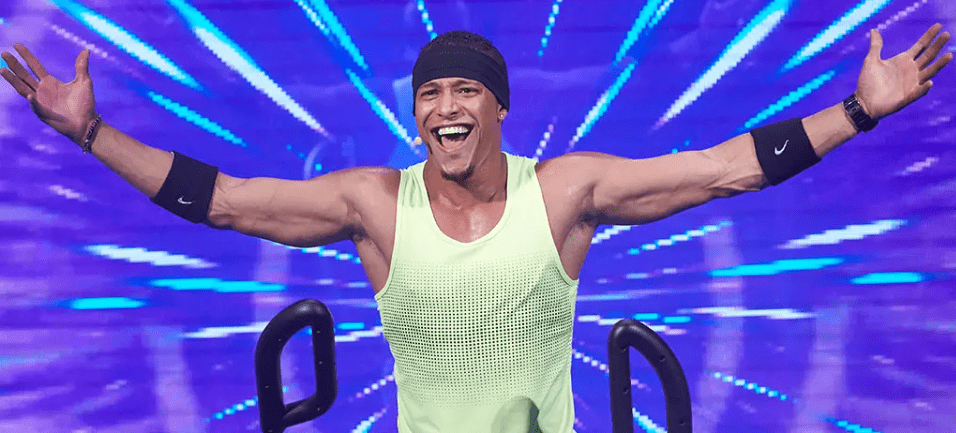 All ProForm ellipticals are iFit compatible. This is a patented technology only found on Icon Fitness machines, the parent company of ProForm. iFit enables your ProForm elliptical with…
Interactive Training Sessions – Not only will you be interacting with the personal trainers on iFit. The trainer will also be interacting with your machine. When you join an interactive session, all you have to do is focus on reaching your goals. Your elliptical will automatically change its speed and incline based on what the trainer is doing so you don't have to shift your focus from what's important.
Streaming Global Routes and Studio Classes – Choose a different country to explore each day. You can cover trails and street routes in countries around the globe with integrated Google Maps technology, or join a studio class for a more personal feel. In either case, you'll be led by a world-renowned trainer that will ensure you get the most out of every workout.
Fitness Tracking – iFit automatically records the results from each of your sessions and monitors your progress. iFit uses this information to recommend workouts that reflect your fitness growth. This keeps you from plateauing so that you keep seeing progress and setting new goals.
Video Library – You don't have to be in a live session to take advantage of iFit. Choose from iFit's extensive video library of over 17,000+ videos that offers workouts you can do both on and off your machine.
---
Check out a comparison chart of all ProForm ellipticals here.
---
Buying the Right Machine For Your Needs
4 Quick Tips to Help You Find the Right Elliptical:
Heavy set? A budget elliptical won't hold-up under the strain or provide the necessary stability.
Excessively tall? Consider an elliptical with a longer elliptical stride, 20″ or more.
Going to workout aggressively? Get a machine designed for the abuse.
Multiple users? Once again, get a machine designed for the abuse.
ProForm Hybrid Trainer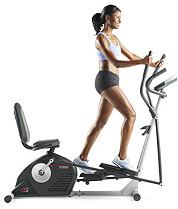 The ProForm Hybrid Trainer. This is a machine that can be utilized as either a recumbent exercise bike or as an elliptical. During our last conversation with the company they told us this is their #1 seller.
ProForm HIIT Trainers
The ProForm Carbon HIIT H7 and the Pro HIIT H14 Elliptical were released in 2020 to compete with the popular Bowflex Max Trainer machines.  They are a stair climber and elliptical combo designed to give fast results through intense interval training sessions. When comparing the two brands side-by-side, the ProForm HIIT Trainers excel in several areas. Read a direct comparison article here.
Our Overall ProForm Elliptical Reviews
True story. About seven years ago we got a call from one of the executives from Icon Fitness, which owns ProForm. They asked why we were trashing their products in our ProForm Elliptical Reviews. We said, in less than diplomatic terms, "Your quality control and customer service sucks." They responded by saying they were a company in transition, much like the Detroit automakers, and we should come out to Logan, UT to see the changes that were being put into place.
Since that visit, the company has made radical improvements to both their quality control and their customer service. We still get an occasional complaint, but considering their huge volume of sales, the overall percentage of service issues is minor.
Icon Fitness has become a company that is completely focused on offering the best value in their price range. In fact, they are fanatic about it. The quality of their machines and their leading edge technology make the models some of the best values in their price range!
Check out a comparison chart of all ProForm ellipticals here.
Shop now at ProForm.com.