A Company That Sells A Little Of Everything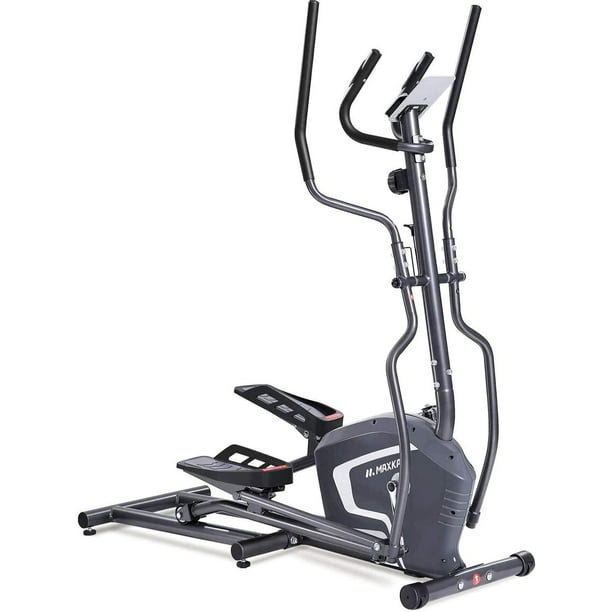 When trying to balance a healthy lifestyle, sometimes it's best to bring the gym to your home. At home fitness equipment comes in all shapes and sizes, but it is very important to opt for a fitness machine that is designed scientifically and ergonomically. Otherwise, it is possible to end up with injuries and no effective fitness results. But our time constraints in daily life hinder us from physically going to stores and doing extensive research about fitness machine products before purchasing them. 
So, we search online, and different websites have plenty of different items available for sale on their websites. We heard about MaxKare, a company that sells ellipticals, also called MaxKare ellipticals ,on Amazon. When it is a matter of reviewing fitness machines, our team is always ready to explore! So, we did not waste time and started researching the MaxKare ellipticals.
Why Did MaxKare Catch Our Special Attention?
One of the reasons that definitely drew our attention to MaxKare is that it sells MaxKare ellipticals; however, MaxKare also sells other products along with fitness machines, and its website suggests that fitness machine manufacturing is something that they are least bothered about. 
What is Our Take on MaxKare After Researching About the Company?
When we try to deliver a review about a company and its products, we always start by examining their websites closely. The websites hold so much information to clear many doubts. When it comes to a fitness machine manufacturer company and their products, learning and understanding things becomes easier since we have a basic knowledge of which technologies and latest upgrades are in the market and how they are working. So, by analyzing the specifications of a fitness machine, we can almost get sure about its credibility.
After we are done with our research and analysis about MaxKare and its ellipticals, here are some facts that we feel you need to be aware of before you make a decision to purchase them:
MaxKare has no elliptical selling option available on their website. The fitness machines are only available for sale on Amazon.

Their product lines include rest and spa products, heat pads, household and cooking supplies, baby care products, and sports and outdoor products. MaxKare's elliptical machine may be featured in their Sports and Outdoors section.

If a user visits the website along with the Amazon store, it might appear a bit unclear for the user to understand the product and its benefits.

The MaxKare elliptical has received favorable customer reviews on Amazon. When we were writing this piece, this elliptical had 70 reviews, which we can say is a moderate count. The 70 reviews of the product have ensured 3.5 stars out of 5 stars. The cost of the product is around less than $300, so it appears to be a steal of a deal. However, we have serious reservations about this piece of equipment and its manufacturer.
Our final take is that we recommend the Horizon EX-59 over the MaxKare elliptical. It costs $599, but in order to achieve sustainable durability and reliability, we believe it is a much safer and better investment. Let's look at some reasons why this is our suggestion. 
What Are The Major Factors Suggesting The Horizon Ex-59 Over The Maxkare Elliptical?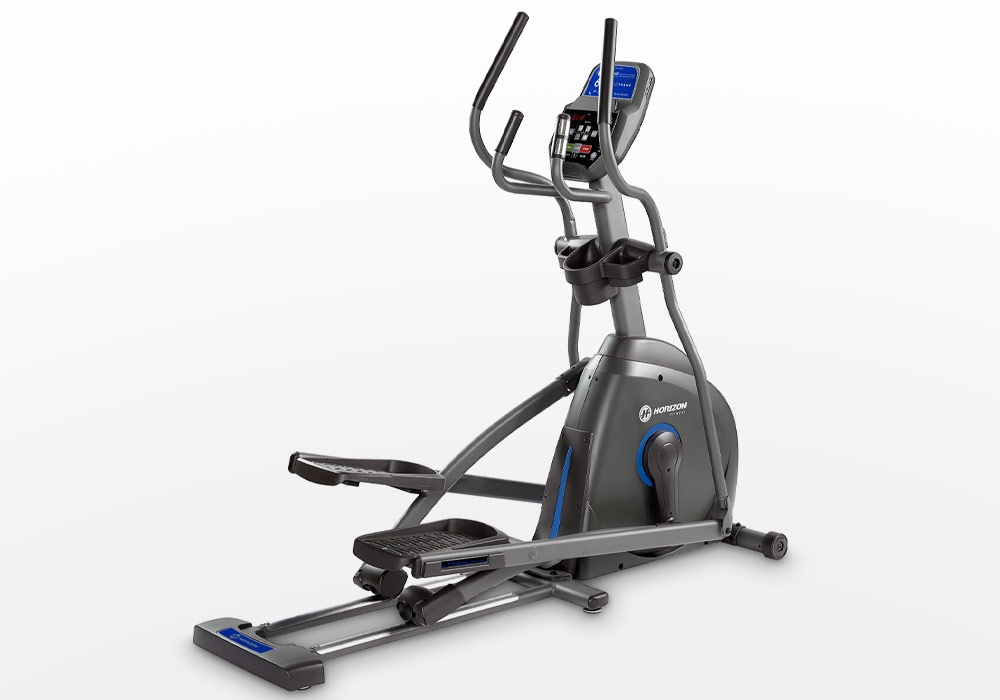 There are different ergonomic, functional, and safety-related reasons that make us suggest to customers the Horizon EX-59 over the MaxKare elliptical.
Whenever we are researching an exercise machine, our primary research approach is to find out whether the machine ensures safety or how much sturdiness its weight provides. While researching the MaxKare elliptical, this has also been no exception.  The product description shows that a MaxKare elliptical is a fitness machine that weighs 72.7 pounds. It made us doubt the product's sturdiness right away. We went on thinking and discussing among ourselves that if a user is more than 140 pounds and chooses to go for this machine, it can bring a fatal result. 
As soon as we found out that the MaxKare elliptical machine failed to match our primary criteria, we started looking for an alternative, and we discovered that the Horizon EX-59 is a way better replacement for the MaxKare elliptical machine; here are some reasons why:
The Machine's Weight and Sturdiness:
As we have discussed before, the weight of the MaxKare machine made us skeptical about its sturdiness. So, we tried to find an alternative and learned that the Horizon EX-59 is the best replacement. The Horizon EX-59 elliptical weighs 145 pounds, more than twice as much as the MaxKare elliptical. MaxKare says that its elliptical can support up to 286.6 pounds of user weight. We believe that this suggestion is incorrect and that someone of this weight using an elliptical in comparison to the actual weight of the elliptical could pose a safety issue.
Length of Stride:
In their opinion, the MaxKare elliptical has a stride length of 14.17 inches, which is comfortable enough for all clients. Their product description provides us with this information. However, this is not a practical case. In contrast, the Horizon EX-59 elliptical possesses an 18-inch stride length, which is something that we would only suggest for people with an average height. The Horizon EX-59 stride length is suitable for most people who are 5'6–5'7′′ or shorter. We believe that most users would consider the MaxKare elliptical's 14.17 stride length to be excessively restricting.
Flywheel weight:
A flywheel is an important aspect of an elliptical machine since it determines the motion of the exercise machine. The more it gains motion, the more effective it will be in calorie burning. So, it is very crucial to look for heavy flywheels that ensure optimal motion to help you pursue a fruitful fitness goal.
Through research, we came to know that the MaxKare elliptical has an 11-pound flywheel, which is not at all promising to scale up your exercise regimen. If your motion is not perfect, your exercise will not be effective at burning calories. So, we went to look for the Horizon EX-59 machine's flywheel information and it states that EX-59 has a 14.3-pound flywheel. This implies the fact that the Horizon EX-59 has tougher flywheels and ensures better motion when it comes to exercising.
Warranty is a very crucial factor when it comes to machines. Since ellipticals are fitness machines, the importance of the warranty period is also vital here. Having a warranty makes sure that you get your coverage free of cost and if any part goes wrong, the company takes the responsibility to replace it. Since this aspect is very important, we wanted to research this factor too.
We learned that the MaxKare elliptical comes with a 90-day money-back guarantee and if there is any fault or shipment damage, there is a 24-month manufacturing warranty. This is a poor warranty, and we believe that a poor warranty reflects the fact that the product is not up to the mark. The Horizon EX-59 comes with a way better warranty plan, with a lifetime structural warranty and a one-year parts and labor warranty. 
MaxKare Elliptical Reviews By Customers On Amazon
As discussed before, many buyers look for fitness machines on sites like Amazon. MaxKare ellipticals are one of those fitness machines that are available on Amazon and many people buy them online from Amazon.
After purchasing and using the product for some time, they leave their reviews in the product review section. We took a look into that because it is one of the most important things to get clients' feedback about a product because they use the product extensively before writing a review. Here are some glimpses from that section discussed below:
"Requires two persons to carry and install the fitness machine"

"The box is surprisingly heavy to handle. It requires too much force to handle the box in an effective way."

"EVERYTHING is taped up in a confusing and jumbled manner. After totally ruining the box, chip away at all of the tapes for hours in an attempt to salvage something."

"Another difficulty is that you'll need support to enable hook up the wiring."
Update: "I attempted it again, and it can be achieved by yourself, but it's difficult."
Recommendations:
"Attach the foot pedals to the stuff BEFORE attaching the stuff to the other thing. (See the final instructions.) It's simpler to straighten without resting on your stomach."

"For a similar purpose, place the laptop before the armrests. The grips are obstructive."

"Pay close attention to step #2. More information can be found at the bottom of the instructions."

"Some sections are poorly worded, so you will have to repeat reading them several times."
"This is a fantastic value once correctly assembled. It provides excellent exercise. The screws around the center post must be tightly tightened or the center post will creak."

"I decided to write a review on the elliptical after using it for a bit. I've used it for two weeks and I am really pleased with the quality and functionality of the product. It was simple enough to put together, but it took a while and it was a complicated task to do for one small person. For the first week, the flywheel created a scraping metallic and irritating sound, but then it went silent. Excluding a few creaks here and there, it has stayed silent. I'm not clear if the resistance support levels function properly, but it's adequate for the job and the budget. I use it five times a week for 30 minutes. Overall, I think this was a good purchase for fulfilling my purpose."

"This has been the worst experience I've ever had. The fitness machine arrived scuffed and with the imprint smudged, but I didn't mind because it worked. Then I found the device was packed without any bolts or fasteners and is currently sitting in my room. I am totally unable to understand the mechanism to assemble the machine. You have not heard the worst part yet. The worst thing is that the

seller has been rejecting my emails and requests for the necessary equipment and bolts. I request you to keep yourself away from buying this worthless product from a trashy seller. At the very least, pay more for a superior product that belongs to a trustworthy company and is available on the market with proper assembly requisites."
Our Final Thoughts On MaxKare Elliptical Trainers
MaxKare appears to be selling and receiving love from customers everywhere in general. However, both their official company website and Amazon store are difficult to use for a buyer to purchase a fitness item. Despite some positive Amazon reviews, a significant criticism appears to be the machine's faulty construction and poor engineering design, along with bad customer support. When it comes to purchasing exercise equipment online, these factors are very crucial and major concerns for buyers.
Another issue with this fitness machine that we are concerned about is its safety and reliability. We are apprehensive about their suggestion of a 286 lb. client maximum weight limit. We have tested the equipment and also noticed that the machine's flywheel weight is also not up to the mark. So, a calculation of the ratio between user weight and machine weight suggests that a user weighing nearly 286 lb. would be roughly four times the machine's weight.
Our final thoughts would suggest that if your budget is that of the MaxKare elliptical, you should opt for the Horizon EX-59. Our research and review team has examined both of the products very closely, and we can assure you that Horizon EX-59 is a far more secure and prudent option. It boasts a bigger stride length, a stronger and heftier unit weight, and a better insurance plan. Horizon also has a considerably better reputation in the industry. If you want to know more about the Horizon EX-59 product, you can head on over here to read our full review of this product.