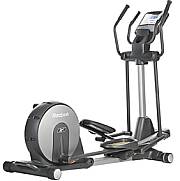 Quality Has Improved Substantially
Here is the deal on Reebok elliptical trainers. They are built by Icon Fitness, which also builds NordicTrack and ProForm. There are only a few models, which are similar to NordicTrack and ProForm models. In fact, all of the above brands are built on the same assembly line. The Reebok shoe company has nothing to do with the fitness equipment. Icon bought the rights to the name.So is Reebok a good value? It depends! You'll want to match the model with the NordicTrack and ProForm version, and compare features and prices. You'll find the basic models are exact, but the features may vary. For example, one may have more programs or a sound system built-in.
---
Note: Check out www.NordicTrackEllipticals.com — NordicTrack is built by the same company. You'll find a better selection, and they usually have some decent sale items.
---
Icon Fitness is the largest seller of fitness equipment on the planet. They are #1 by a long shot. In addition to selling Reebok, NordicTrack and ProForm, they also manufacturer Image, Epic and Weslo.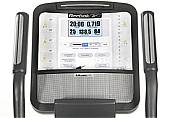 They started out building low-end treadmills and elliptical trainers, usually with 90-day warranties. Their equipment was cheap and the quality was lacking. However, in the last several years the quality has improved substantially. Granted, their budget equipment is still, well, budget equipment. However, Icon Fitness is building some very decent fitness equipment in the $1,000 – $2,000 price range. They have some of the most innovative features in the industry.
So how does Reebok elliptical trainers rate, and should you buy one?
Let's compare one of the Reebok models.
The Reebok 1000 ZX Elliptical Trainer
The Reebok 1000 ZX Elliptical Trainer is basically the same as the NordicTrack SpaceSaver SE71. The NordicTrack version received a Best Buy from Consumer Reports, and is also one of my Best Buy recommendations.
Both offer an incline feature similar to the incline on a treadmill. Both have a built-in sound system for plugging in your MP3 and iPod player. They offer different versions of their iFit technology, which provides audio coaching during exercise programs. Both are selling for $999 with shipping, at certain locations.
Is there any advantage buying one brand over the other? Not really. It was like buying a 170 Pontiac GTO or a 1970 Olds Cutlass (I owned the GTO.). There are a couple of considerations. You can get the NordicTrack 990 direct from www.NordicTrack.com and avoid paying taxes, unless you live in Utah . Also, you are buying direct from the manufacturer.
Although, be careful buying direct from www.ReebokFitness.com . They were selling the Reebok RL 1500 elliptical for $1,999, while the comparable NordicTrack Elite 1300 Elliptical typically sells for $1,249 at www.NordicTrack.com.
Customer Review
"I've used lots of different fitness machines — treadmills, rowing machines, stairclimbers, aerobic riders and ellipticals — and the Reebok Trainer is definitely one of my favorites."