(Last Updated On: September 27, 2022)
Did You Know That These Famous People Have all Ran Marathons?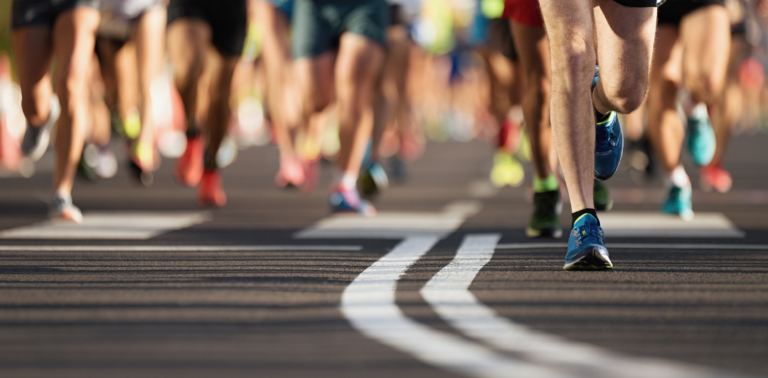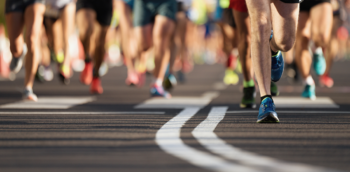 What's harder – running a marathon or becoming a professional athlete? To some, running 26.2 miles might seem like an impossible feat – almost as hard as making it into the NFL or the MLB. But, with the right training and a good amount of determination, you can achieve your goal of running a marathon.
And although it might seem like some super-human task (I mean, 26 miles is pretty long), the truth is, anyone can do it! You'd be surprised to find that more people than you think have ran marathons.
From professional athletes and Hollywood actors to Grammy-award winning singers and famous comedians – many of your favorite celebrities have worn out their running shoes and crossed the marathon finish line. Here's just a few familiar faces that have checked "run a marathon" off their bucket lists.
This NFL Star Has Crossed the Marathon Finish Line More than Once
You might think that professional football players are used to running and training and working out – and while that might be partially true, running a marathon is a totally different story. Famous NFL running back Roger Craig, who won 3 Super Bowls with the San Francisco 49ers, started distance running when he became a professional athlete.
His friend invited him to go trail running with him – on a 5-mile trail. Craig accepted, but it wasn't like his normal training at all. He said, "I had to stop two or three times. I threw up one time. I was like, "You run this all the time? I'm dying!" (1) But he finished the run – and made long distance running a part of his normal training program. It completely changed the way he trained.
Craig said long-distance running really helped his athletic abilities. He said, "I showed up to training camp the best-conditioned athlete on the team. They had us do this test run and I didn't get tired. I kept getting stronger and stronger and stronger." (1)
Today, after retiring from professional football, Craig is still an avid runner and has completed more than 38 marathons! (2) The feeling of crossing the finish line is an incredible feeling and a huge accomplishment. Craig says, "you come across that finish line, they drape that medal around your neck and you're relieved. You did it. No one helped you. You didn't have an offensive line blocking for you. You had to reach within yourself, pull it out of your gut and finish." (3)
Advice From the Only US President to Run a Marathon
When you think about some of the busiest people in the world, business owners, CEOS, and your friend who never has time to hang out might come to mind. Usually, the President of the United States and politicians are pretty busy too. But that didn't stop George W. Bush from running a marathon.
He's the only president to have run a marathon – crossing the finish line in Houston when he was 46 years old, with a time of 3:44:52 (4) A pretty impressive time for a president! He also ran every day while living in the White House.
His advice for runners? Make the time to run, no matter how busy you are. The former president said, "I believe anyone can make the time to run. As a matter of fact, I don't believe it—I know it. If the President of the United States can make the time, anyone can." (5) You heard the president – get out there, and get running!
This Famous Comedian's #1 Tip for Running
The hilarious stand-up comedian Kevin Hart is a busy guy – apart from staring in movies, creating and hosting his own talk show, and hanging out with his four kids – he's recently picked up running. He finished the New York City Marathon in 2017 with a time of 4:05:06. (4)
So, what's Kevin Hart's advice for long-distance running? It's simple – "if you're running over a mile—go to the bathroom." It's good advice, and something that this comedian learned the hard way, as he told Men's Journal, "You don't want to get out there and get hit with it…I've been the guy that's had that problem. To those that do not understand, take that serious. It's a real thing." (6)
Kevin Hart also stressed that having the right gear makes all the difference. The right running shoes can make or break your training plan – so make sure to do your research and find the best shoes for your feet. Not only will this help you be more comfortable, it can also prevent injuries and training set-backs.
This Grammy-Award Winning Singer Says It's All About Mindset
Best known for her incredible, out-of-this-world voice, singer Alicia Keys has run two marathons – first one in Greece in 2007 and then one in her hometown, New York City, in 2015. To train, Alicia would get up early in the morning – at 5:30 to start her day and get in a run in the morning. (7)
Of course, on her runs, music keeps her going. She says it's a great motivator and it's what keeps her going on every morning run. In marathon running and in life, mindset and mental strength are key for this famous singer. She says, "I'm all about breaking mental boundaries, and training for a marathon falls right into the Jedi mind-training I need." (7)
If They Can Do it, So Can You. You're Next!
And those are just a few of the many people that have felt that incredible feeling of accomplishment and happiness of crossing the marathon finish line. Oprah, Ryan Reynolds, Will Ferrell, and Gordon Ramsey are a few others that have done it as well.
So, who's next? Looks like it's your turn! Grab your running shoes and get motivated because running a marathon truly is an incredible process that will challenge you and push you to your limits – but when you cross that finish line, it's an incredible feeling. And who knows, you might even "run" into a celebrity!
Sources:
1 Roger Craig Talks Running with Runner's World
2 5 Football Players That Have Run Marathons
3 9 Professional Athletes Who Have Run A Marathon
4 50 celebrities you didn't know were marathon runners
5 Famous People Who Have Run Marathons – And How They Did It
6 Men's Journal Kevin Hart Article