A Trusted Commercial Brand – Now In Your Home!
Pieces of Matrix fitness equipment are familiar sights at commercial gyms across the nation.  This is in part because it is the fastest growing commercial brand on the globe.  Now, the company has released a new line of machines that are specially designed for use within the home.  Their suspension ellipticals offer quiet and comfortable rides with tech features that compare well to competition brands.
The parent company for Matrix is Johnson Fitness, based out of Madison, Wisconsin.  This is the same company that builds popular Vision Fitness and Horizon Fitness ellipticals.  We had the opportunity to tour their facilities and we were impressed with the thorough job they do on all stages of elliptical manufacturing.
Check out this video of our visit to the Johnson Fitness facility:
What Sets Johnson Fitness and Matrix Apart From the Competition?
Vertical Integration – Many competition brands source their machine components from third-party companies so the parts don't always work in perfect harmony.  In contrast to this, Matrix makes all of their own parts.  The machines are well built, durable, and tend to be low maintenance.

Good Customer Service – Customer service for fitness companies is extremely important.  The consumer needs to be able to understand what they are purchasing, get help when it's needed, and avoid hassle from unresponsive companies.  In the past, Johnson has excelled head and shoulders above the competition when it comes to customer service.  Lately, other companies have been stepping up their game to match this level.  Matrix customer service staff are located right in headquarters and have access to the machine designers and working models to answer any questions.  One area that they could and should improve is the addition of a quick chat feature on their website.  Currently they don't have this feature.
Integrity – A company who treats their employees well will value and treat their customers well too.  When we visited the Johnson facilities, we were impressed with the employee gym facilities, locker rooms, amenities, and general positive atmosphere.

See Individual Horizon Elliptical Reviews
Matrix Ellipticals At-A-Glance
E30 – This compact suspension elliptical features a 23.1 lb. flywheel, 20" stride, and 20 levels of resistance.  Choose from three console options on all Matrix ellipticals.
E50 – The next machine includes Exact Force Induction Brakes that operate smoothly and precisely to change resistance at the touch of a button.  It also has 30 levels of resistance and a 7 year parts warranty on the same compact suspension frame.
A30 – The A30 is another suspension elliptical / ascent trainer with a 30 lb. flywheel.  It has a longer frame than the E-series but allows the user to increase the incline from 24-54% for a butt-busting workout.
A50 – The final elliptical from Matrix again includes Exact Force Induction Brakes for a smooth and effortless ride.  Along with the incline feature, this top model includes a 7 year parts warranty, and oversized rubber foot petals.
Download the Matrix Elliptical Comparison Chart Here
Key Treadmill Features on Matrix Ellipticals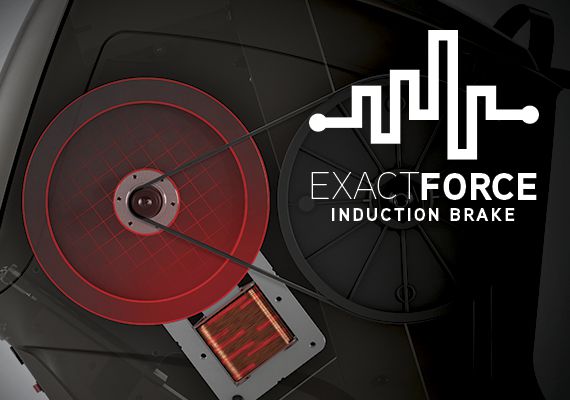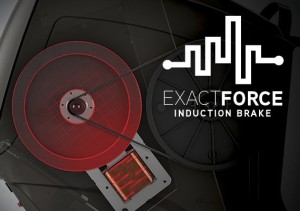 Exact Force Induction Brake (E50 and A50) – Most quality ellipticals use eddy current brake (ECB) systems, but the top Matrix models instead use a new technology called Exact Force Induction Braking.  This resistance system is more price than the standard ECB system and uses electricity to create a magnetic field for braking.  Since there are no moving parts, the machine is quiet and wears very slowly (no moving parts equates to limited friction.)  Best of all, the elliptical responds with instant resistance changes that are great for interval work.  Most at-home ellipticals won't use this level of technology.
Suspension Elliptical Design (E30, E50, A30, A50) – Traditional ellipticals have wheels that role along a single or double track resulting in increased noise, wear, and roughness.  A suspension elliptical is different in that your petals are suspended in the air.  These types of ellipticals tend to be extremely quiet and smooth to ride.  Matrix suspension ellipticals employ their Perfect Stride system to combine an ideal stride motion with ergonomically correct foot position to avoid toe numbness.  Suspension ellipticals are great for active aging buyers with limited mobility or joint issues.  It has a low step-on height and the E30 and E50 have an extremely compact footprint.
Compact Design (E30 and E50) – These two machines have a surprisingly small footprint so they fit well in smaller spaces.  The machines will take up a space 57.5" x 29.5".  Other elliptical models can be major space hogs at 80" in length.
Warranties – The length of a warranty is a good reflection of the quality of the product.  The E30 and A30 both include a 5 year parts, 2 years labor, and lifetime frame warranty.  The E50 and A50 increase the parts warranty to 7 years.
Unique Console Technology from Matrix
One of our favorite features with the Matrix ellipticals is the option to choose one of three console designs.  Why pay for tech that you're not going to use?  Here are some of their top tech options:

Sprint 8 – The Sprint 8 program was developed by Dr. Phil Campbell and is designed to give real results within a short 8 week program.  Work out for just 20 minutes a day and 3 times a week to lower body fat, improve cholesterol, boost energy, and see awesome changes in your body.  The program is available on both the XER and XIR consoles and has onscreen coaching to guide you through the intervals.  This form of high intensity interval training can be challenging on regular ellipticals because you need to manually increase the resistance and track your time intervals.  The Sprint 8 program has the entire workout programmed in so you just need to follow the instructions on the screen.  This program is only available from Matrix and Vision machines on certain consoles.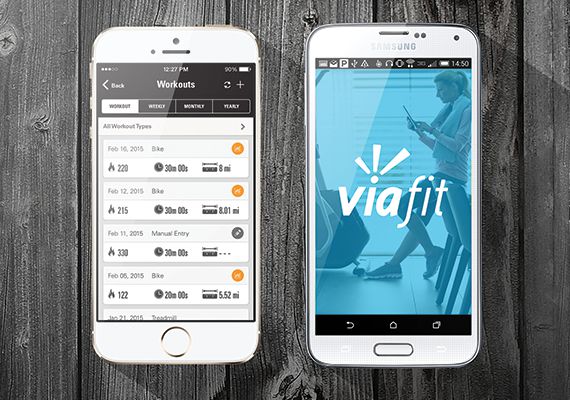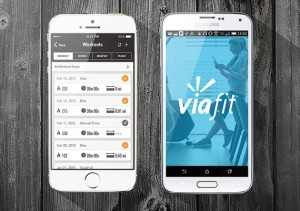 Virtual Active and Passport – Working out on your elliptical can get boring after a while.  The Virtual Active program lets you exercise along fun filmed locations to add some interest to your workout session.  Use one of the pre-programmed courses or purchase additional race routes to upload via USB.  You can also purchase a Passport module to link your machine to a TV for a bigger viewing experience.  Virtual Active is only available on the XIR and XER consoles.  Passport is compatible with all three consoles.
ViaFit Connectivity – How would you like the ability to track the fitness data from ALL aspects of your life in one place?  The data from your FitBit, your MapMyRun app, and your nutrition tracker could all be in one place with ViaFit.  Plus, this platform lets you record your elliptical work outs, set goals, and join online challenges.  This program is entirely free, which is a nice benefit over competition fitness trackers that require a subscription.
Choice of 3 Different Consoles

XIR – The top console option for your new Matrix elliptical features a lovely 16" HD touchscreen with smart device style apps for Netflix, Facebook, Web Browsing, and more.  This console also sports Bluetooth connectivity, a USB port, a free Polar HR strap ($50 value), and the ability to use Virtual Active, ViaFit, and Sprint 8.
XER – If you want to save about $500, you can keep all of the same tech features, but downgrade to a smaller display screen.  This console has a 10" touchscreen.
XR – Save an additional $500 to purchase the most basic console option.  The display on the XR console is an extra wide 8.5" blue backlit LCD screen.  It displays your basic stats like time, resistance and calories.  Never fear though.  It is still has ViaFit connectivity and the ability to connect to Passport for virtual runs.  You will just be missing the Sprint 8 program with this console.
Review for the Matrix Ellipticals
Matrix ellipticals are near the top of our list because we love the suspension design.  Plus, we think that the quality on these machines is worth the price.  They have excellent tech options, nice flexibility on console designs, and strong warranties backing up their products.  If you like the features on these machines but are thrown off by the pricing, you may consider checking out some less expensive models from sister companies Horizon or Vision.
To learn more, visit MatrixFitness.com.