Affordable Equipment… but With Serious Limitations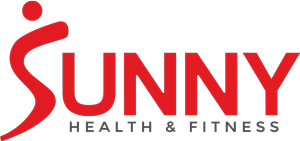 Sunny Health and Fitness is a fitness equipment brand with headquarters located in Los Angeles, CA and Xiamen, China. Their company is a much smaller company in comparison to other brands in the fitness equipment industry, with only around 100 total employees worldwide.
Since Sunny Health is a smaller company, they pride themselves on creating a family atmosphere in the workplace, and translating that over to their customer service. Their "Sunny Difference" they claim is their outstanding customer service. One thing we often see with bigger companies in the industry is poor communication with customers, so this is an advantage in choosing to purchase from a smaller company like Sunny Health.
The majority of the equipment that you will find from Sunny Health and Fitness is less than $1,000, which is on the low-end of pricing that we see. In fact, their top 3 sellers on Amazon (listed below) are all under $200. While we definitely think Sunny Health has some positives for the consumer (like personable customer service), we also think there are some major drawbacks you should be aware of when purchasing equipment from them. Let's break it down with reviewing 3 of their top selling machines.
Shop the Top Sellers from Sunny Health and Fitness on Amazon:
SF-E902 Air Walk Trainer Elliptical 
The Air Walk Trainer elliptical from Sunny Health is one of the most budget friendly ellipticals you will find on the market. It typically sells for around $100. Although the price is really appealing, we have some major concerns about it.
The weight of this machine is only 31 lbs. A lightweight machine can be a positive feature in fitness equipment, but not this lightweight.
Sunny Health and Fitness claims this machine can handle up to 220 lb. user weight, but since that is over 6 times the weight of the machine, we have some serious doubts about the safety of this max weight recommendation. With having such a light product weight, safety and stability are both major concerns. Read our full reviews of the SF-E902 here.
SF-E3872 Under-Desk Elliptical
An under-desk elliptical is something that we don't see often on the market, and there is a reason. While an under-desk elliptical seems like a great option to add some movement into your day, it's actually not very effective.
There are some benefits to incorporating movement, but they are very limited in comparison to the full upper and lower body workout that a standard elliptical will give you.
If you are looking to get toned, burn calories, and get your heart pumping, this is probably not the option for you. If those sound more like your goals – we suggest checking out the Horizon EX-59 instead. This machine usually sells for around $599, and Horizon offers monthly financing payments. Read our full review of the SF-E3872 here.
SF-E905 Cross-Trainer Elliptical
The E905 Cross Trainer elliptical from Sunny Health and Fitness comes at a great price point, usually selling for less than $200. It also has a small footprint of  28L X 17W X 57H, making it ideal for anyone who is cramped on space.
However, this machine comes with a very confining 11″ stride length. This will be too small for most users. Typically, popular residential ellipticals have a comfortable and natural 18"-22" stride length.
Another concern that we have with E905 is it's product weight as well. The E905 only weighs 61 lbs., so again stability and safety concerns come into play here. If you weigh anything over 100 lbs., you are almost twice the weight of this machine. Most residential ellipticals weigh a minimum of 100 lbs. for stability and sturdiness. Read our full review of the SF-E905 here.
Sunny Health and Fitness Elliptical Review
There are certainly some positives to purchasing from Sunny and Health Fitness. However, with the user safety concerns, we feel more comfortable suggesting other machines over theirs.
The main concern that we have with their ellipticals is how light they are, which could result in user injury due to lack of stability during your workout. As we mentioned, the SF-E902 only weighs 31 lbs., and the E-905 weighs 61 lbs. We feel this is far too light for the weight of an average user.
In comparison, other budget ellipticals under $1,000 such as the Horizon EX-59 weighs 145 lbs. The Sole E25 weighs 212 lbs. A heavier unit weight will result in not only feeling more stable during your exercise, but it is also safer.
Sunny Health and Fitness has a pretty limited warranty on most of their machines. A limited warranty is typically a good indicator of the durability of a machine.