(Last Updated On: July 22, 2019)
So Many Fitness Apps…So Little Time!
Your phone's app store has page-after-page of fitness and exercise apps. It's an endless supply really. You can find apps for everything from motivation … to meal planning… to yoga … marathon training… and more!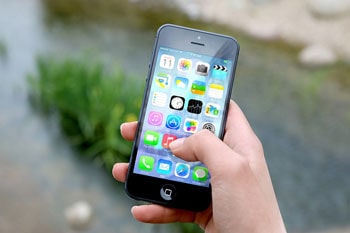 We've talked before about how programming, like iFit found on NordicTrack and ProForm ellipticals, can help you boost your workouts. But other fitness apps found on your smart device can also be great tools to help keep you interested and motivated in your daily workout.
Whether you want to up your cardio game, build and tone muscles, or learn to stretch properly, there's something to fit every need.
Nike + RunClub
There's a good reason Nike comes to mind when we think of running and fitness. Nike just knows this topic inside and out. They have scientists who spend all of their time studying how humans move and how to create athletic equipment to best serve athletes everywhere. This is why it makes such perfect sense that the Nike + RunClub app is a key tool to have in your arsenal.
You can choose from a variety of running workouts that range in length and help you focus on different aspects of your fitness. You can participate in the leaderboards and compete against other users. (A little healthy competition certainly can't hurt!) While you're pounding the pavement — or working up a sweat on your favorite elliptical — listen to Spotify playlists tailor made for your pace to keep you on track.
Nike + RunClub is really cool if you are an avid cardio enthusiast and like to keep things interesting and fun. But it's also perfect if you're a beginner who just needs to figure you what you're doing. There are so many different workouts, including one called "Run With Mo," which is an audio run guided by running superstar Mo Farah!
Sworkit
Okay, let's face it… many of us just don't feel like we have the time to work out. If you're nodding your head, then Sworkit has got you covered. Simply choose the type of workout you want and input the time you have available — whether it's seven minutes while dinner cooks or 45 minutes when you wake up in the morning. No judgment here!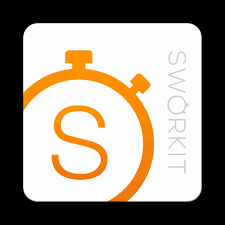 This is fantastic because you can load a ten-minute workout right when you get up, get your blood pumping and feel like you're already winning at your day. No other app will give you the variety when it comes to the short workouts. It's nice knowing you don't have to miss out or be bored because you're busy.
FitBod
On your strength training days, let FitBod plan your workout for you. You can choose the muscle groups you want to work and it will give you a full routine, including weight, reps and sets.
As you continue to use the app it will keep track of your past workouts and give you continuously updated recommendations. This ensures you are hitting all of your muscle groups rather than neglecting certain areas.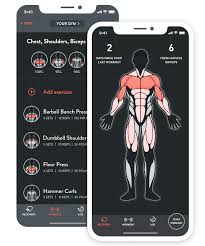 Unless you are a person that follows a lifting regimen, odds are you don't know how to work all of your muscles. (Or even know exactly where all of them are!) This is why FitBod is great, it knows "all the things" and you just follow along.
Asana Rebel
This app is based around yoga, so it's great if you are already following a yoga practice. Or, it can be a life-saver if you are looking to incorporate yoga into your active recovery days.
Asana Rebel is another app that understands you don't always have the time to exercise that you might like. They allow you to input your time and choose your intensity/ability level to generate videos catered to you. Or you can browse their extensive list of videos that focus on things like, flexibility, strength or toning.
We think Asana Rebel is great because you get the yoga instruction that you need without going to a class. Classes can be intimidating when you're just starting out and aren't sure what you're doing. In a nutshell…this app is an awesome way to feel more comfortable without missing out on the benefits of your yoga practice.
8Fit
8Fit has been gaining a lot of popularity for being an all-around crowd pleaser. It puts all of your fitness needs in one place with workout videos, meal plans, recipes and health tips.
Let's face it, exercise is only half the battle when it comes to being healthy. Having healthy food options right there with your workout keeps you focused…and might help you avoid looking for whatever sounds good in the fridge. (cough, cough…any midnight fridge stalkers here?)
One great feature on the 8Fit videos is the thorough explanation of each exercise. Your trainer will walk you through proper form and execution before you get started so there's no wasted time trying to figure it out on the fly.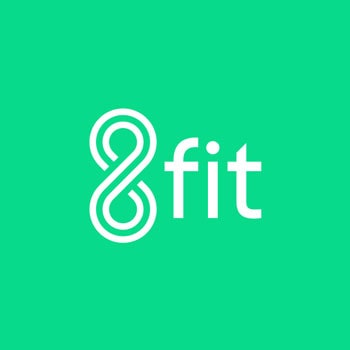 Plus, all of the workouts are equipment-free so you don't need to scramble and make household items work in the place of the instructor's equipment. Even though soup cans and water bottles make "great" free weights, it's probably best to just not.
Aaptive
While some of us like listening to music and tuning out a little while we workout, it's not for everyone. Especially if you are a beginner… you may need a bit more audio guidance on your workout routine. This is where Aaptive really shines.
Featuring a wide variety of audio classes, you have an instructor talking you through every step of your workout to ensure you are doing it right.
This also means you don't have to worry about where you place your device, or if it's angled correctly, because you don't need to be staring at the screen to keep up. Crunches aren't meant to be done with your neck turned to the side to see your screen.
Aaptive also has a massive video library so you don't feel like you're scrolling through the same five videos every day. From cycling and yoga, to stretching and elliptical workouts, you will always be able to find something new and fresh.
Keelo
All of us who've done it know… HIIT workouts are a GREAT way to see and feel the results of your hard work. With every workout on Keelo timing in at under 20 minutes, you really don't have any excuses for not getting your sweat on.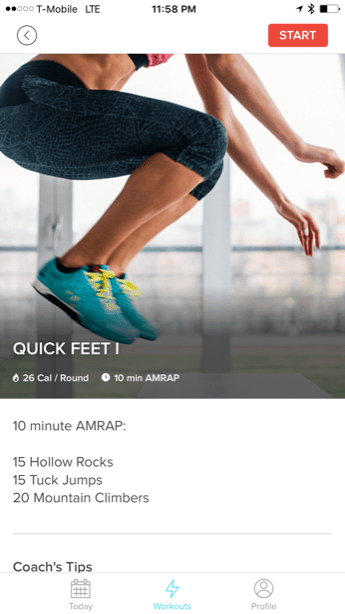 Keelo will tell you exactly what to be doing as it tracks your work and rest intervals. It also keeps track of your previous workouts to adjust recommended workouts based around your progress.
The best thing about trainer-led HIIT workouts is having a person telling you to keep going. HIIT workouts are tough and that extra voice telling you to keep pushing can make all the difference.
Stretching and Flexibility Plans
It is so important to stretch after a workout, but realistically, it's something a lot of us slack on. We know we're going to be sore…we know what happens…and then we rush and don't stretch only to regret it the next day.
This Stretching and Flexibility Plan app has 50 stretching routines all ready to go, organized by fitness level and workout time. Each instructional video leads you through the stretches to make sure you're doing them properly.
If the videos aren't your style, you can create your own routines by choosing from the 300+ stretches included in the app. Either way, you're saving yourself from the agony that comes with walking up and down the stairs with stiff muscles the next morning.
PumpUp
Motivation and inspiration are key when it comes to sticking with your fitness goals, which is why social media can be great! But not everyone wants their sweaty post-workout photo being seen by everyone they've ever known. (And your best friend's grandmother probably doesn't care about your new personal-best mile time.)
This is why PumpUp is perfect for the fitness forward social media user, it's completely based around personal health and fitness. Pull some inspiration from other's photos and share how you killed your morning run. Be proud of your progress knowing you're surrounded by like-minded individuals — not politics and cat videos.
Choosing a fitness app to help you work toward the best version of yourself doesn't have to be just another task to accomplish. Use the options above to tailor every workout to you and know you're getting just what you need to beat your goals.