The Affordable Under-Desk Elliptical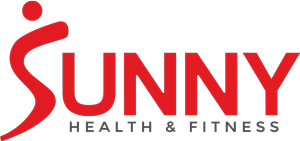 The SF-E3872 from Sunny Health and Fitness is their under-desk elliptical. Priced at less than $150, this machine seems pretty attractive to consumers. Most users who work at desk jobs will find this under-desk elliptical particularly attractive in hopes to incorporate some leg movement while they are sitting all day.
Although you may not have heard of Sunny Health and Fitness, they are really popular on Amazon. Most of their machines have really good user reviews. This elliptical for example has 4.5/5 stars with over 2,000 consumer reviews.
Sunny Health and Fitness is a much smaller brand in the industry, they have only about 100 employees worldwide. Their main headquarter location is in Los Angeles, CA. Sunny Health has a second headquarter location in Xiamen, China.
While Sunny Health and Fitness certainly doesn't have the name recognition as other brands such as NordicTrack or Horizon, having such popularity with consumers on their Amazon store is promising for their equipment.
The SF-E3872 under-desk elliptical is definitely a unique option that we don't see often on the market, and there is a reason why. There are some better options out there for the goals of most consumers.
SF-E3872 Features
Digital Monitor – There is nothing spectacular here, just a display monitor, but it does give you basic stats like time, speed, calories, and distance.
8 Level Adjustable Tension Knob – The SF-E3872 is completely powered by you. However, there is a tension knob located on the machine that has up to 8 levels of resistance to make it more challenging for you.
Compact Size – The dimensions of this machine are 24 x 19 x 11 inches; it weighs 24.2 lbs. It's designed to fit under desks and chairs.
Why We Suggest the Horizon EX-59 Instead
An under-desk elliptical seems like a great idea in theory. Most people think that it's a great way to "kill two birds with one stone" so to speak – get your exercise in while you are working. However, the movement alone of simply moving your legs while at a desk or chair is actually not very effective at all.
Of course, there are always benefits to moving your body. In comparison, the benefits to only working your lower body, rather than the full body workout that a standard elliptical will give you are minimal. If you are looking to get toned, burn calories, and get your heart pumping, this is probably not the option for you.
If you are looking to add some really effective exercise into your today, we suggest another budget elliptical instead – the Horizon EX-59. The EX-59 from Horizon is priced at $649, and they offer monthly financing options.