An Elliptical Trainer Under $100! Too Good to Be True?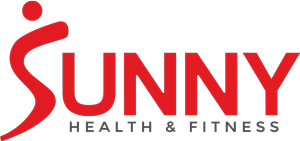 Yes, you read that title correctly. We were a little shocked, too! The SF-E902 from Sunny Health and Fitness is one of the only elliptical trainers on the market that we are aware of priced at UNDER $100.
Sunny Health and Fitness is a smaller brand in the fitness equipment industry, with only about 100 employees worldwide. Their main headquarters location is in Los Angeles, CA. Sunny Health has a second headquarters location in Xiamen, China.
Some people may view small brands as a disadvantage. While Sunny Health certainly doesn't have the name recognition as other brands such as NordicTrack or Horizon, there are some advantages when choosing to purchase from a small brand.
Sunny Health and Fitness is vocal about their dedication to making their company atmosphere as much like 'family' as possible. Since they strive to create a close-knit workplace – their customer service is likely to be much more personal as well. (Which is a huge plus when purchasing fitness equipment!)
SF-E902 Features
Why We're Concerned With This Machine…
There is no denying that the SF-E902 from Sunny Health comes at one of the most appealing price points on the market. Let's face it, if you can spend under $100 on an elliptical trainer, who wouldn't want to?! However, we have some really serious concerns with this elliptical trainer.
Product Weight – The SF-E902 Elliptical Trainer only weighs 31 lbs. While a lightweight product can be a great feature, not this lightweight. Sunny Health makes the claim that the SF-E902 can hold up to 220 lbs. of user weight. Considering this is over six times the weight of the elliptical, we do not feel this is a safe weight limit. With a product weighing only 31 lbs., there are major concerns for both stability and safety during your workout.

Unsure of Stride Length – On their website, Sunny states that the stride length for this machine is 30″. However, on their description on Amazon, they state the stride length for this machine is 45″. We are not confident in stating a matter-of-fact stride length for the SF-E902 with conflicting descriptions. Regardless, some users will find a fixed stride length uncomfortable. We find that adjustable stride lengths are usually the preference of most users, so they can adjust it to what's most comfortable for them.
Warranty – There is a 1-year structural frame warranty, and 180 days for "other parts and components". This is an awful warranty, and a warranty usually reflects the quality and durability of a product.
Our Review – Sunny Health and Fitness SF-E902
This elliptical is sold at a price that nearly all of us are drawn to. It seems like a great deal, especially for someone who is looking for a basic treadmill to get some movement in at home. However, as we stated, we have some safety concerns with this elliptical unfortunately.
We suggest checking out the Horizon EX-59 elliptical instead. The EX-59 is sold at $649, with financing available. There is a bit of a price jump from $100 to $600, but we are very confident in Horizon as a brand, and have seen countless positive consumer reviews over the years for the EX-59. We feel the Horizon EX-59 is a safer and more durable choice for an elliptical trainer.