A Budget Machine with Great Reviews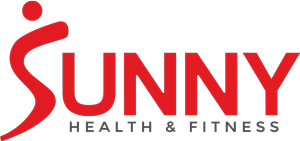 The SF-E905 from Sunny Health and Fitness is considered a budget elliptical. This machine usually is priced at under $200, making it one of the most affordable ellipticals on the market today.
Sunny Health and Fitness is a smaller brand that is not well-known by most people. Their company has only about 100 employees worldwide. Sunny's main headquarter location is in Los Angeles, CA. Sunny Health has a second headquarter location in Xiamen, China.
While Sunny Health and Fitness certainly doesn't have the name recognition as other brands such as NordicTrack or Horizon, there are some good reviews on their fitness equipment. Sunny Health and Fitness has a large presence on Amazon. The SF-E905 elliptical has a 4/5 star rating with over 4,500 reviews.
The SF-E905 does seem to be popular among some consumers, but we do have some concerns with this machine that we want to make readers aware of before making their purchase.
SF-E905 Features
Digital Monitor – Nothing fancy, just a display monitor, but it does give you information like your time, speed, distance, calories, and pulse.

8 Level Adjustable Resistance – The SF-E905 is completely user manual, but you can adjust the resistance up to 8 levels. However, it should be noted that you do have to step off the machine when you want to change the resistance level which some users could find inconvenient.
Compact Design – The SF-E905 is ideal for those who are limited on space. The Assembled dimensions are 36 L x 18 W x 15 H.
Our Concerns with the SF-E905
Product Weight – The SF-E905 Elliptical Trainer has a product weight of 61 lbs. Some users may see a lightweight machine as a positive feature, but at weight this light, safety and stability become major concerns. If you weigh over 120 lbs., you are over twice the weight of this machine. In comparison, the Horizon EX-59 weighs 145 lbs.
11 Inch Stride Length – Typically we suggest a minimum of an 18" stride length. Most users of average height will find an 11" stride length confining and uncomfortable.
Warranty – There is a 3-year structural frame warranty, and 180 days for other parts and components. This is not a great warranty.
Why We Don't Suggest this Elliptical
The SF-E905 elliptical from Sunny Health and Fitness comes with some decent features for such an affordable price. Although it's compact, shows fitness stats, and has resistance adjustment options, we feel the safety concerns outweigh the positives of this machine.
We suggest checking out the Horizon EX-59 elliptical instead. The EX-59 is sold at $649, with monthly financing available. We are very confident in Horizon as a brand and have seen countless positive consumer reviews over the years for the EX-59. The EX-59 from Horizon is a safer and more durable choice for an elliptical trainer.