(Last Updated On: September 27, 2022)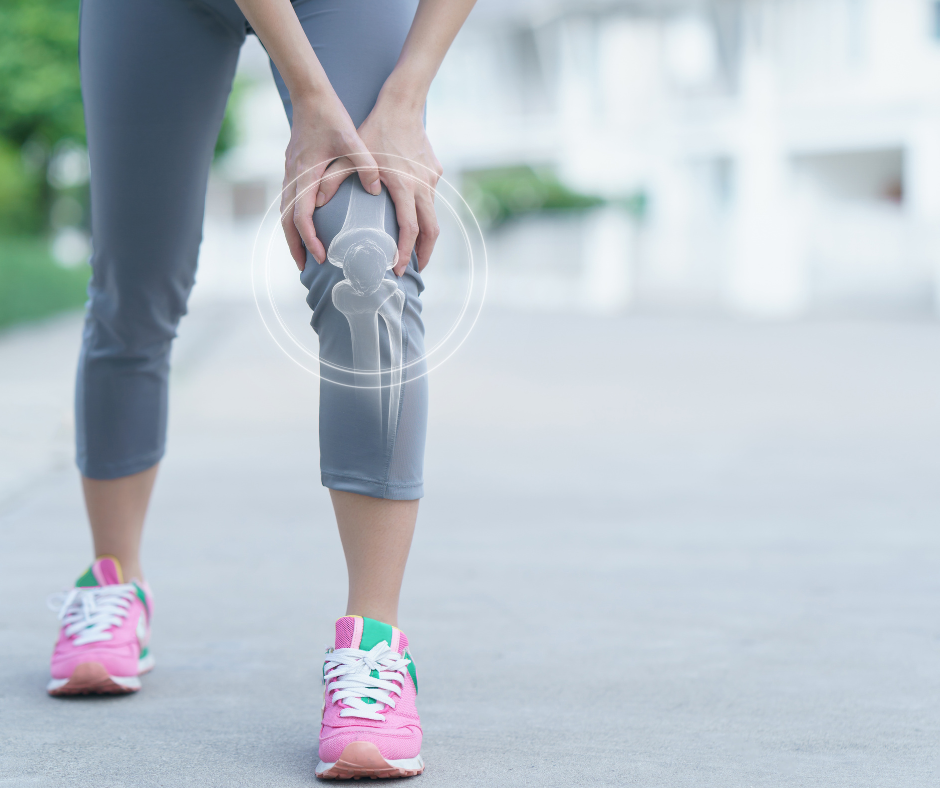 Ouch! If you suffer from bad knees, joint pain in the knee, knee arthritis, runners knee, or have a knee replacement, doing cardio can seem like an impossible task.
Many of us head to the gym with knee injuries or pains, and are confused looking at the rows of cardio machines…
We want to get in a good workout, but don't want to worsen any injury or pain in our knees.
Why Are Ellipticals Better for Knees Instead of Treadmills?
Both treadmill and elliptical workouts will help you burn calories, get a good sweat in, and enhance your cardiovascular health – but after this point, both become two completely different machines. A major difference between ellipticals and treadmills is how these machines can take care of your body, especially your knees.
If you're wondering if an elliptical is ok for your bad knees, studies show that elliptical training programs can reduce pain and improve knee function. We strongly recommend choosing ellipticals over treadmills for your workout regimen if you are recovering from a knee injury, or if you have joint pain in your knees.
Here are a few quick general reasons why ellipticals outshine treadmills for those with knee injuries:
Ellipticals Offer a Zero Impact Workout
Workouts on ellipticals are less stressful for the back, hips, and knees. The impact is low on the knees as compared to the impact of hitting the ground/treadmill while jogging or running.
Since the feet are on the pedals, similar to cycling, it provides minimal impact.
Elliptical training can be as challenging as treadmill workouts but puts less stress on the knee, making it a great alternative to treadmill training.
Ellipticals Can Strengthen Your Knees
Studies have revealed that ellipticals are low-impact cardio workouts that can circulate and enhance blood flow to knee cartilage. This is extremely beneficial, especially if you have osteoarthritis of the knees, as it keeps your joints healthy. Additionally, ellipticals can greatly contribute to healthy knees by strengthening the joints and muscles around the knees.
Ellipticals are Great for Rehabbing Injuries
The elliptical is a great way to get back to your workout routine if you're nursing an injury. As long you have permission from your doctor, you can start with elliptical training. The low-impact cardio option helps you recover from knee injuries, and prevent stress fractures or other small muscle tears. It is a great way to prevent boredom and can help you recover faster, depending on the kind of injury and its stage of recovery.
Read: How to Rehab Injuries with an Elliptical Trainer
Are Ellipticals Good for Knee Osteoarthritis?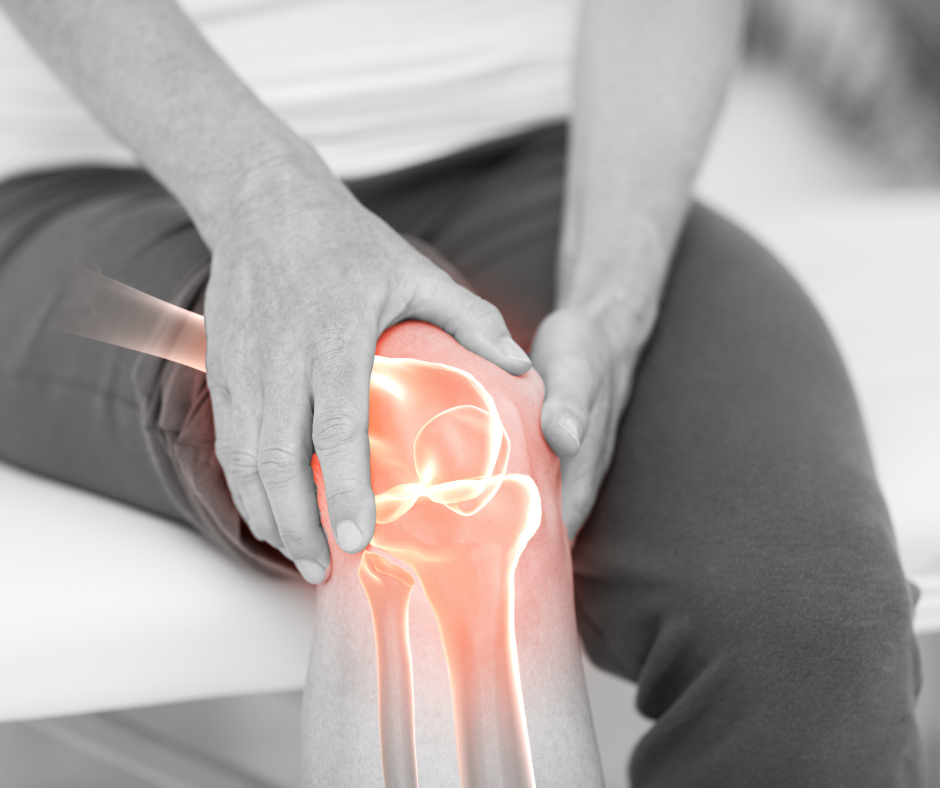 According to a report from the United States Bureau of Disease Prevention and Health Promotion, Adults with osteoarthritis who engage in low-impact physical activity, like the elliptical training, for about 150 minutes a week, can experience better physical functionality, reduction in pain, and a healthier mental satisfaction and quality of life.
Choosing a treadmill, elliptical machine, or any other exercise equipment, is surely a matter of personal preference and fitness goals. Both the machines provide an aerobic and effective workout, however, ellipticals offer quite a few benefits over treadmills, especially if you suffer from osteoarthritis in the knee. Ellipticals are advantageous because rather than aggravating the disease or worsening your symptoms – regular training can actually lead to improvements and greater mobility.
Are Ellipticals Good for Runners Knee?
Even runners can benefit from using ellipticals. Runners knee, also known as patellofemoral pain syndrome, is a very common dull pain around the front of the knee that occurs in running athletes. If you are a runner and you experience a flare up of runners knee, low-impact cardio on the elliptical can be extremely beneficial. Using the elliptical will allow you to add some resistance training to your routine without any impact, allowing the runners knee to heal.
Are Ellipticals Good for Knee Replacements?
Recovering from a total knee replacement takes a lot of time and rehabilitation exercise. According to Leon Mead, Orthopedic MD, using an elliptical post total knee replacement surgery is an excellent way to get your knee acclimated to your body weight, and stabilize the other joints and muscles around the new knee.
Elliptical-Reviews Staff Testimonial
How Ellipticals Can Help with Knee Injuries and Pain
"I started my fitness journey back in 2016. I lost about 75 lbs. in a little over a year while working with a certified personal trainer and nutrition coach. During that time, I picked up a love for running on the treadmill. However, my sudden onset running passion coupled with being overweight, quickly led to an overuse injury. After heading to an orthopedic doctor, it was discovered that I had a fracture in my tibial plateau. Following orders from my orthopedic doctor as well as my personal trainer, I completely stopped treadmill activity. The doctor informed me that the striking impact, even while walking, could slow down my recovery. Instead, my doctor and trainer suggested only doing elliptical training for 12 weeks. With wearing a brace and keeping my strength up by doing low-impact exercise on the elliptical, I was able to fully heal from my knee injury." -Brook
*Note: Always consult with your physician before starting any type of exercise program.
Customer Testimonials
Jonathan, 58
"I recently bought a ProForm Carbon HIIT H7. My health advisor recommended a light workout routine to me. I am glad I opted for an elliptical rather than a treadmill, especially this one. It has a compact vertical design, gives me a great workout intensity, and kept my legs, glutes, and the back of my thigh on fire in all the best ways. It is a zero-impact workout and considering my age, it puts less stress on my body as compared to the stair climbing activity suggested by my gym instructor."
Ronald Waye, 28
"I recently hurt myself on the knee while on an adventure trip with my friends. But being a gym freak, I didn't want to ignore my workouts. Going to the gym was forbidden. My medical practitioner recommended physiotherapy, and considering my love for workouts, he suggested getting an elliptical. I invested in a Sole E35 Elliptical, and I have never looked back ever since. This beautiful machine has a slightly inward pedal slope which reduces the stress on my knees, ankles, and hips. Although it was good money, I believe it's worth every penny I spent. People ask me, is elliptical good for knees? Or Is elliptical bad for knees? Well! It gave me the satisfaction of a strenuous workout while I was still injured with minimal impact on my muscles, knees, and body. so yes, good for the knees – Love the machine!"
Shannoy, 42
"Bought a NordicTrack Commercial 14.9. Due to the low impact of the machine, my feet never leave the soles, unlike the treadmill, which has a repetitive impact. This elliptical allows me to adjust both incline and resistance and is great for my knees. It is just too big for my home, though I do plan to have an internal gym area for my kids, where this machine will be shifted soon. But I simply love its low stress on my body and higher impact as far as calorie-burning is concerned"
Frequently Asked Questions
Is walking on a treadmill bad for your knees?
Walking or running at higher speeds on treadmills can put you at risk for high amounts of pressure on the knees.
What is the best cardio for arthritic knees?
Elliptical trainers and stationary bikes can provide a good cardiovascular workout while being gentle on arthritic knees.
Can I use an elliptical if I have osteoarthritis?
Elliptical machines can actually benefit those with osteoarthritis and alleviate the symptoms.
Are ellipticals hard on your knees?
Elliptical trainers offer low-impact exercise that cause minimal stress on the joints.
How can I treat runners knee?
There are few steps to take to recover from runners knee.
Rest the knee
Use ice to minimize swelling and pain
Take NSAIDs as needed
Stretch often
Incorporate low-impact resistance cardio, like an elliptical trainer