What Are Your Purchasing Options?
There are four choices as to where to purchase your elliptical trainer. Each offers advantages and disadvantages in regards to selection; pricing, service and product knowledge.
1. Mass Merchant
2. Sporting Good Store
3. Fitness Specialty Store
4. Online
Mass Merchants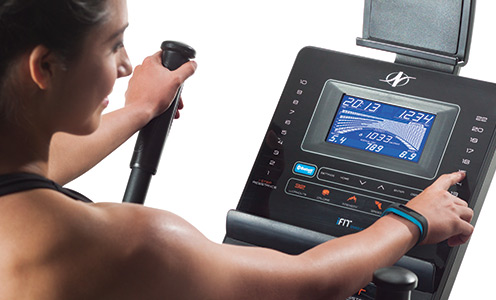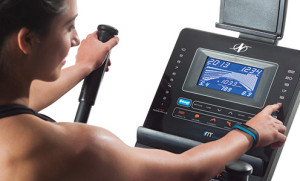 Mass merchant stores that sell elliptical trainers include Walmart, Costco, Sears and Target. Sears sells Icon products including ProForm, NordicTrack and Sole. The main disadvantage with this option is that machines are often set up improperly. The salespeople are not very knowledgeable since they are managing a large store with many departments. They are not necessarily fitness equipment experts.
Many times when we've visited these types of stores, the machines are broken or not plugged in for safety reasons. It can be difficult to 1) get on a working machine and 2) experience what the machine is supposed to feel like without damaged parts or excessive wear. (Children in large mass merchant stores tend to treat fitness equipment like a jungle gym and it shows.) You can find some good deals at Costco, but it is difficult to test the product since they are on shelves.
Mass Merchant Sporting Goods Stores
These are stores like Dick's Sporting Goods and Sports Authority. They tend to carry both budget and mid-range elliptical trainers. In addition to Icon products, like NordicTrack, you will also find brands like Sole and AFG. Dick's has even started to sell some entry level Precor ellipticals and treadmills at certain locations.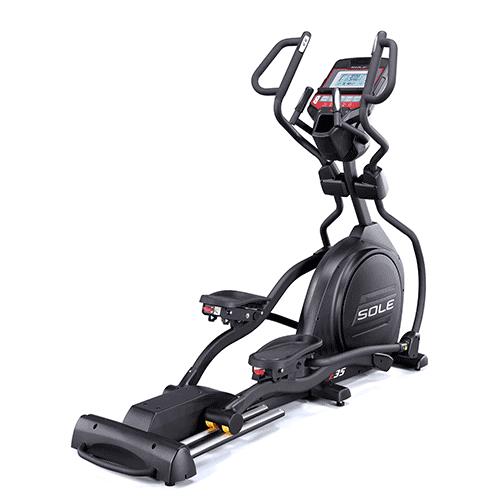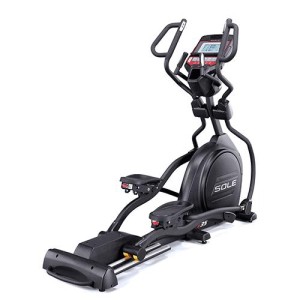 These stores have their various inventory on the floor, so you can test the machines. The one problem you may encounter is that many of their floor samples are usually (again) beat-up, and are not in the best condition. It makes it hard to tell if the machine is built poorly or has been subjected to unreasonable abuse.
The salespeople are better informed than at mass merchant stores, but they are generally limited in their knowledge. Be wary of what they may sell you. Getting service can sometimes be frustrating. We gave up at a Dick's after waiting 20 minutes for a salesperson. The hold the keys to the fitness equipment very tightly so it can be hard to gain "permission" to try a machine.
With both the big retailers and the sporting goods stores you may want to consider buying their products online and getting them shipped to your home. This saves you the trouble of transporting it home yourself. Some of these retailers occasionally offer free shipping when you buy online. Also be weary of their attempts to sell you extended warranties. Often it duplicates the warranties that already come with the equipment.
Fitness Specialty Stores
These smaller boutique shops tend to carry mid to high-end equipment. This is where you will find ellipticals like Precor, Octane, and Life Fitness. The salespeople are very informed and can provide some good insight. They can assist you in finding the right machine for your fitness goals. The one drawback buying from fitness specialty stores is the fact you will pay a premium, but in some cases personal care makes it worth the extra cost.
Buying Elliptical Trainers Online
Buying fitness equipment online has become very popular. It is primarily because of the convenience and the potential savings. The Internet is an excellent place to research and compare models. You can view details and specifications of the different models. You can often find customer testimonials and company reviews.
The purchasing process is painless in comparison to going to a store, finding a salesperson, checking out and getting the elliptical home. Instead, you view models online, make your decision, submit your payment info, and wait for the machine to arrive at your doorstep.
Can you save money buying online?
In the case of the mass merchants and the large sporting goods stores, the prices online are generally the same as in the store. You may get some better deals when you purchase directly from the manufacturers web site. For example, NordicTrack regularly runs sales and discounts their machines. Others may offer incentives like free in-room delivery or extended warranties.
---
Find the latest prices, deals, and coupons on Fitness-Equipment-Source.com.
---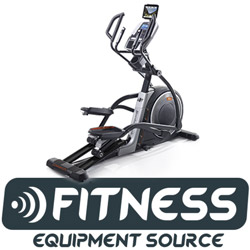 It should be noted that some companies like Yowza Fitness only sell through the Internet. Since they sell direct and not through a dealer network, they do not have to inflate their prices in order to not undersell their dealers. Is there a significant savings? It is nowhere near the 25%-35% they would suggest on their site, but you are probably getting a slightly better value than buying through dealers and retailers. Less people are taking a cut of the pie.
Shipping Options – Know What You're Getting in Advance!
Whether you buy from a local retailer or online, you need to be aware of your shipping options. In most cases, shipping is to your curb. That means a semi-truck arrives with this 200 lb. machine in a huge box and drops it off at your curb. It becomes your challenge to get the heavy box into your house, up stairs, and into the room you'd like it to remain.
Other options include shipping to your door or first enclosure. Usually for an additional charge you can get inside shipping, but that doesn't necessarily mean upstairs. In fact, some freight companies have union rules that forbid them from moving the machine up more than 5-6 steps.
The other option is inside delivery and set-up. The benefit to this type of delivery is they bring it in the house and set-up the machine (Although ellipticals are not that hard to set-up.) They will also remove and discard the shipping box and pallet, and if there is a problem with the machine they often take it back. This delivery option may require a few more days to arrange the set-up crew.
Read the fine print on the shipping details and determine if it is worth upgrading to an enhanced service.
Check out our Best Buys page to find our top rated Elliptical Trainers!